Gear up for 2022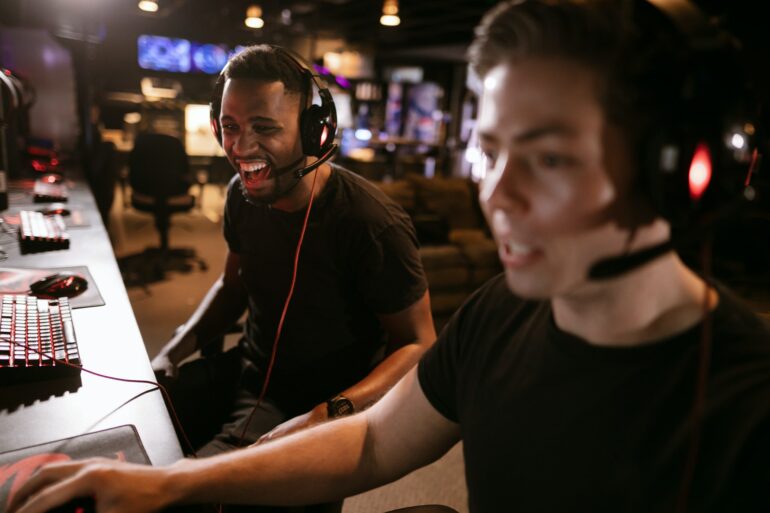 It's that time of year when you take advantage of discounts to get the latest items from your favorite companies.
I'm sure this year you haven't found it so easy to get your hands on the most in-demand tech products. Whether you are a video game lover like me or want to take advantage of the good time that cryptocurrency mining is going through, then you will be looking for how to keep up with the technological demands.
A clear example of this is the much-desired graphic cards from NVIDIA (NASDAQ: NVDA) that you can barely get these days. To the delight of gaming fans, NVIDIA is offering an alternative way for you to access these graphic cards with its revolutionary cloud gaming service, GeForce Now. With this, NVIDIA is trying to compete against the traditional console-based model of the video game industry and is also looking to accommodate the more than 120 million active users per month that Steam had in 2020 according to Statista.
GeForce Now has been so successful that the cost of membership doubled and also reached over 10 million users in 1 year. The key to success has been the scarcity of graphic cards that you can now access with this service. In addition, the following has contributed to its exponential growth: its simplicity, the $10 per month price, and having been launched at an excellent time for the video game industry as a result of more people consuming content and services from home.
On the other hand, SONY (NYSE: SONY) has not had much success with its PlayStation Now subscription service, which has only reached 3 million users after 7 years of being launched. In addition, it is used to selling just over 100 million units per PlayStation generation and has recently announced that it expects to continue to have a limited supply of PS5 available through the first part of 2022. To date, the total number of PS5s available is estimated to be less than 15 million. This further opens up the possibility that NVIDIA will continue to grow its user base after the PS5 supply issues. This situation is related to the fact that the PS5 uses video cards from AMD (NASDAQ: AMD) which also suffers from the microchip shortage.
The GeForce Now service continues to grow and expand its coverage globally through strategic platform partners that facilitate the service in regions where it was not initially available, such as Latin America. However, the current coverage and maximum capacity of users supported by the platform are some of its limitations. In addition, you will agree with me that this service is not a replacement for gaming PCs. Competitive gamers will always be disadvantaged by experiencing higher latency using GeForce Now than when playing from a PC. The milliseconds of delay between commands issued by the controller and the screen are longer on GeForce Now than on gaming PCs. I have experienced it. Because of this, the service is really only for the casual gamer market, at present.
In any case, if you have a stable internet connection of more than 15 Mbps and a device that meets the requirements for the GeForce Now, you at least have an option besides paying for consoles or graphics cards that are 2 or more times the manufacturer's suggested retail price.
You will have to wait and see whether this new model ends up dominating the video game industry or becomes just another product in 2022.
Want to get published in the Quantfury Gazette? Learn more.