Good dough is hard to come by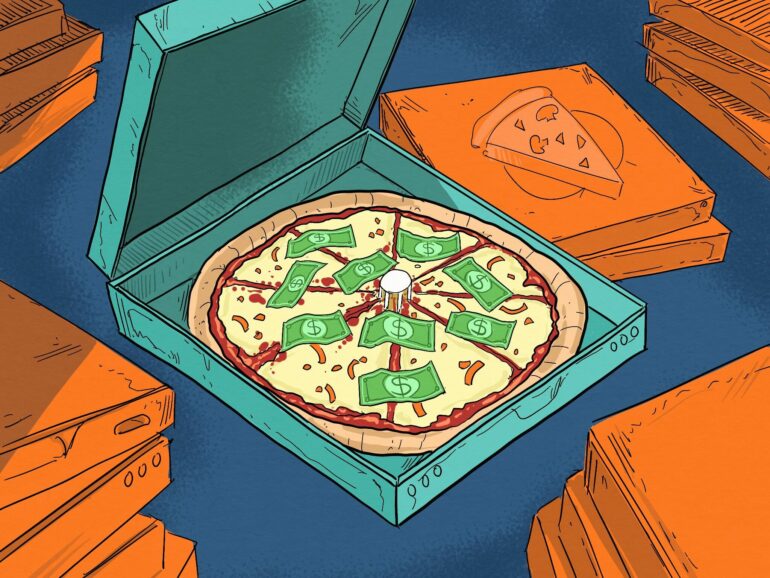 It might not seem like a fun time to be in the business of making dough. That goes for breadwinners and pizza-bakers alike. With the price of wheat where it's at, you might not be in the mood to either buy a pizza or bake it. At scale, chains like Domino's Pizza (NYSE: DPZ) have had to adjust rapidly, so the slices keep flowing into boxing without a hitch. And, it's not easy for smaller pizzerias either. So, is it a sad time to be a pizza lover?
Thankfully, many pizzerias will not be deterred. This month is the 38th Annual International Pizza Expo trade show! Pizza bakers will delight in sharing recipes, tips, and techniques to make that perfect crust. And suppose that is not cheesy enough for you. Well, General Mills (NYSE: GIS) will be there to showcase their 'Doughminators' – flour experts, ready to answer any pizza or dough question.
Laughing aside, it's a reminder that people can still share good times (and some secret ingredients). And it is the time to come together and share knowledge. Small businesses like pizza bakers and restaurateurs have already taken some hard knocks over the past 2 years. To emerge from the pandemic restrictions and then to see your input costs skyrocket is not a piece of cake, to say the least.
But it's not just about the dough. The Pizza Expo shows that being a pizzeria is as much about running a business as it is avoiding a crust catastrophe. For example, making the leap from a food truck to a brick-and-mortar business is a major decision, particularly in a rapidly changing world. Recently, hiring, managing, and retaining staff has been especially challenging for small businesses globally.
So, to keep delivering great pizza is a tough business. And the Pizza Expo is a reminder of the craft that goes into your pizza long before it's in the oven or box. The artisanal skill combined with the business savvy and resilience in hard times. And the same goes for many small businesses. But for now, let's raise a slice for those bakers. As any small business knows: good dough is hard to come by
Want to get published in the Quantfury Daily Gazette? Learn more.