During hard times in LATAM there's always soccer… and crypto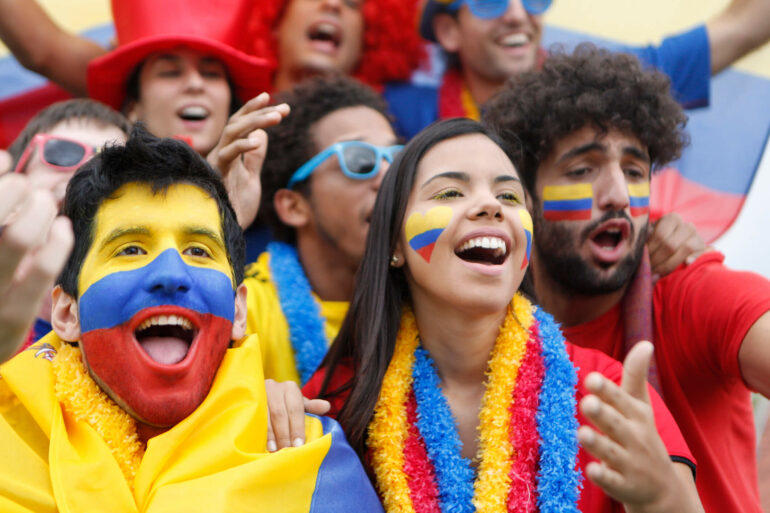 Most soccer fans agree that CONMEBOL qualifiers for the World Cup are the hardest and most competitive in the world. This week you had, on one side, CR7 scoring a hat-trick this week. People were amazed, CR7 did it again! But Portugal was playing Luxembourg… Crossing the pond, Messi scored once, in a tough match where Argentina beat Uruguay. Two former world champions were playing each other, a normal week in South American qualifiers.
It's been amazing seeing fans in South America, who you could argue are also the loudest and more passionate, back in the stadiums. But what's most fascinating is that people have been running to get tickets not only while Covid is still out there, but while their economies and governments are failing.
See for example, Colombia, which during May lost its investment-grade to the major credit rating agencies. The Colombian peso is also one of the most devalued currencies in the region, its economy is still trying to recover after a long lockdown, government disapproval hits new lows every week and corruption scandals and common delinquency are on the rise.
You also have Brazil, where people have gone out to the streets to protest, as it seems they have given up on Bolsonaro. Crossing the border, after a long year of protests in different parts of Chile, now president Piñera faces a possible impeachment due to Pandora paper leaks.
In Peru, elected president Pedro Castillo, is still seeing mounting opposition as the economy struggles, and in Venezuela President Maduro ordered to drop 6 more zeroes to the bolivar currency due to years of exponential inflation.
Soccer and social and political turmoil have their historical ties in Latin America. Many say that the world cup organized by Argentina in '78 was a smokescreen to cover up some of the government's dirty war. Some also said that Brazil 2014 shouldn't have happened, as the country was facing a deep recession and Dilma Roussef was trying to pump up her image for the coming elections. More recently, Colombia was hoping to host the "Copa América" to hide its largest social protests in decades.
Soccer has a special place in the hearts of Latinos. It's been a place of refuge, comfort, joy, while the circumstances for many looks grim. Now, over the last few years Latinos have embraced cryptocurrencies as a means to fight against inflation, economic crisis, and have also found a way of entertainment. According to different studies, the Latin American region holds the largest number of cryptocurrency users in the world.
If it's for remittances, a lifeline against hyperinflation or an alternative source of income, Brazil, Colombia, Venezuela, Argentina, Mexico Peru and Chile have embraced another friend, where they've turned to escape from the grim reality many face on a daily basis.
Soccer and crypto don't seem like a bad combo for an evening in the south.
Want to get published in the Quantfury Daily Gazette? Learn more.