Make your bid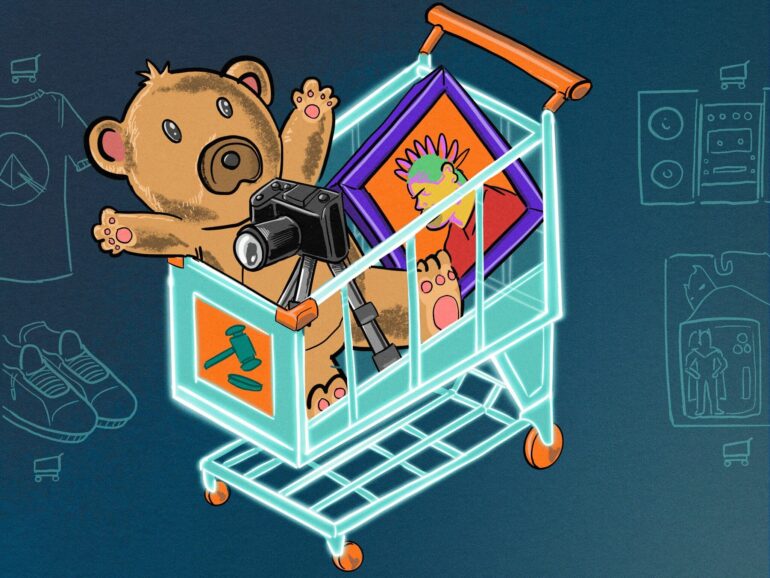 The world has far passed the days of thinking twice before inputting their bank card information to buy something online. These days, online shopping is now an integral part of everyday commerce. In general, payment solutions have become quite secure, and consumers can find more product variety online than they could find by going to the stores in their local area. Among the huge list of websites and products that can buy things online, one of the most recognized is web-marketplace pioneer eBay Inc. (NASDAQ: EBAY).
eBay, first founded under the name AuctionWeb by Pierre Omidyar in 1995, was created with the intent of "bringing together buyers and sellers in an honest and open marketplace", according to the company's website. The platform's first-ever sale was of a broken laser pointer from eBay's founder to a Canadian man named Mark Fraser. It has come a long way since then, with the site having reached $20.7 billion in Gross Merchandise Volume in Q1 2021 alone, for example, and those transactions aren't all coming from broken laser pointers.
Despite the platforms' reputation of being an online bidding site, 88% of products listed on eBay don't require any bidding. However, some of the most notable products sold on eBay were directly through these online auctions, causing bidding wars between people to get their hands on strange items like a piece of Britney Spears's chewed-up bubble gum in year 2000 for $14,000, for example. Sales like this are just one of many. If you're ever looking for a fresh start, maybe you should consider selling "your life" on eBay to the highest bidder like a man living in Perth, Australia did when he auctioned off his house, an introduction to his friends, and a trial at his job for $384,000.
For some, eBay is a way of life. Certain sellers on eBay are able to go full-time and make a decent living from buying and selling products on the platform. Among the ones with a strong entrepreneurial spirit, there are others like Matthew Fisher who use a bit of creativity to really make the most of what they have. The Nebraska man sold advertising space on his forehead for 30 days, with the terms being that he would have a non-permanent tattoo of a logo or brand name across his forehead for a whole month. Believe it or not, the man sold the ad space for $37,375 to the snoring remedy company, SnoreStop.
This is not to say that eBay is the only news-worthy platform in the space. Back in the early 2000s, these crazy auctions used to be common news across the web, with companies like Craigslist, for example, regularly making front-page news for the same types of transactions. Fast-forward years later, and the headlines are filled with JPEG images being sold for astronomical prices. Could it be that people from the crazy eBay bidding wars also ventured into NFT auctions to scratch their itch?
Want to get published in the Quantfury Daily Gazette? Learn more.