History, luxury and speed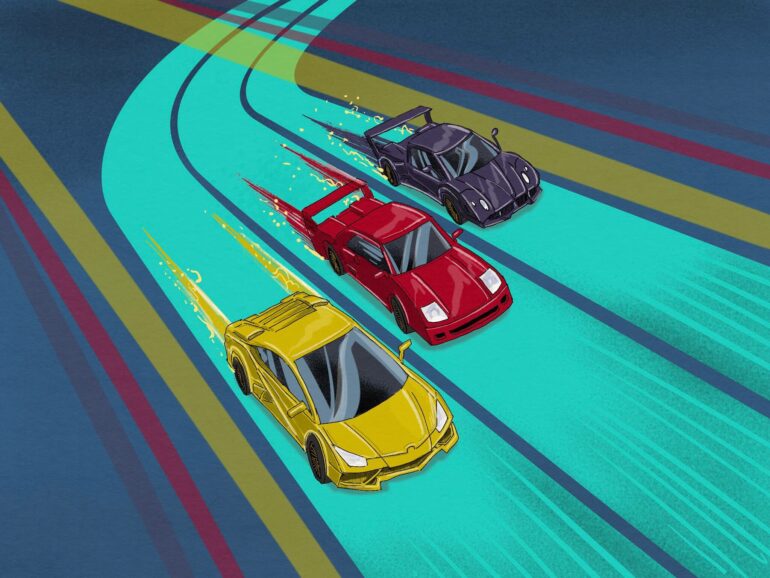 Supercars are some of the fastest cars in the world – cars designed based on road tourism, sports, but with the design and elegance so that they can also be used in the streets of the city.
Enzo Ferrari was the creator of the Scuderia Ferrari. The team was in charge of designing and manufacturing cars for road tourism. Years later, the Ferrari (BATS EU: RACE) factory was created, then was bombed in 1944 and rebuilt in 1946. That same year, the design and manufacture of the first Ferrari began – the 125 model.
On April 28, 1916, in Perugia, Ferruccio Lamborghini, who would later become a manufacturer of tractors and sports cars, was born.
Ferruccio had bought a Ferrari, but it gave him many troubles, so he decided to contact Enzo Ferrari to tell him of his discomfort. He told him: "your cars have a problem." The answer he received was, "a tractor manufacturer could not understand our cars." It was then that Ferruccio decided to compete with Ferrari. His first creation, the Lamborghini 350 GT, was presented but not marketed. In 1967 Lamborghini presented the Miura.
A curious fact is that the creator of Lamborghini was passionate about bullfighting, which is why in the Lamborghini logo, we find a bull, and the car that catapulted the company in 1967 is called Miura.
While this rivalry was growing, on the other side of the world, one of the future icons of prestige, design, and audacity, Horacio Pagani, was born.
Horacio was interested in design from an early age and spent time with a local woodwork designer, who taught him various techniques. He would read magazines that were his window to the world of cars. He had built his own small workshop and was designing models. He would tell his friends, "I am going to design a car that will be presented in Geneva." Since he was 12 years old, his dream was to go to Modena, where the best sports cars, Ferrari, Lamborghini, and Maserati (NYSE: STLA), were built.
A phrase from Leonardo Da Vinci gave impetus to all his knowledge: "Art and science can walk hand in hand." He studied design and then engineering, did not finish his university studies, but decided to learn on his own.
He started with very simple projects, which led him to excel, and he ended up designing a racing car at the local level. He met his idol "Berta" and told her that he wanted to go to Europe. He contacted Juan Manuel Fangio, the multiple-time Formula 1 champion, who wrote him 5 letters of recommendation, one of which was for Enzo Ferrari.
In the '80s he started working at Ferrari but decided to leave because it was not in the sector he wanted; so he went to Lamborghini, where he was assigned a project, the Lamborghini Countach, on the 25th anniversary of the company. That was the best-selling car in its history. Ferrari's direct rival was the F40 model.
Pagani insisted to Lamborghini's director every day to convince him to use a technology he himself had designed: carbon fiber. When he did not get his approval, Horacio managed, on his own, to get the means to buy the tools to develop cars with carbon fiber. Since the rights to the technology belonged to Pagani, he was able to build his own company and began to work independently.
That was the beginning of Pagani Modena Design, where the design began, and in 1999 the Zonda C12 model was presented at the Geneva Motor Show.
Currently, the three sports car companies continue to compete: Ferrari in luxury cars and racing, Lamborghini now under the command of Volkswagen (BATS EU: VOW3), designing and manufacturing luxury cars like the Aventador and the Hurricane, all respecting the idea of its creator, and Pagani, all dedicated exclusively to the creation of cars that are considered works of art and of engineering for some collectors of sports cars.
Three people. One rivalry. And, three brands: the best sports car brands in the world.
Want to get published in the Quantfury Daily Gazette? Learn more.