Singing all the way to the bank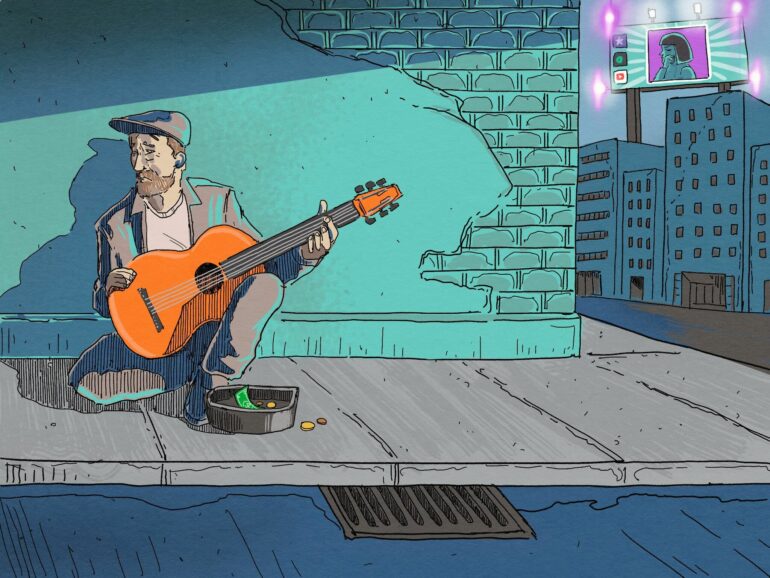 They say that a picture is worth a thousand words. Well, then how much are a bunch of songs worth? That depends on who you are, but recently music catalogs from some of the world's biggest artists have been selling like hotcakes.
In this era of streaming, revenues are already pretty concentrated towards the most listened-to artists. According to data provided by Spotify (NYSE: SPOT) for the year 2020, 870 artists made over a million from their music. Only around 25,000 of a total 7 million contributors made more than $50,000 enough to be considered a living. That is less than 0.5%.
This means that millions of artists are essentially providing content to the platform that nobody is listening to, and basically for free.
At the megastar end of the spectrum, the more popular and bankable artists would rather not wait for their royalties to flow through slowly over time. They have been taking advantage of music labels and their need for content by selling off their catalogs for astronomical sums.
Nobel Prize winner and folk singer Bob Dylan, made a deal with Universal Music Group (AMS: UMG) to sell his entire 600-song catalog for an estimated $300 million in December 2020, thought to be a record at the time.
Not to be outdone, Sony Music Entertainment, the music division of Sony Corp (NYSE: SONY) bought Bruce Springsteen's catalog in December of 2021 for more than $500 million in one of, if not the most valuable music rights deals to date.
Even the deceased are getting in on the act. Just this month David Bowie's estate sold the singer's music catalog to Warner Chappell Music, a subsidiary of Warner Music Group (NASDAQ: WMG) for $250 million. When Michael Jackson was alive, a portion of his investments were in the music rights of other big artists including the Beatles catalogue. This led to his falling out with Sir Paul McCartney.
The question to ask yourself is if these labels are overpaying for these music catalogs, especially given the economics of streaming. Time will tell if these companies will be singing to the banks, like their musical targets.
Want to get published in the Quantfury Daily Gazette? Learn more.