The rise of podcasts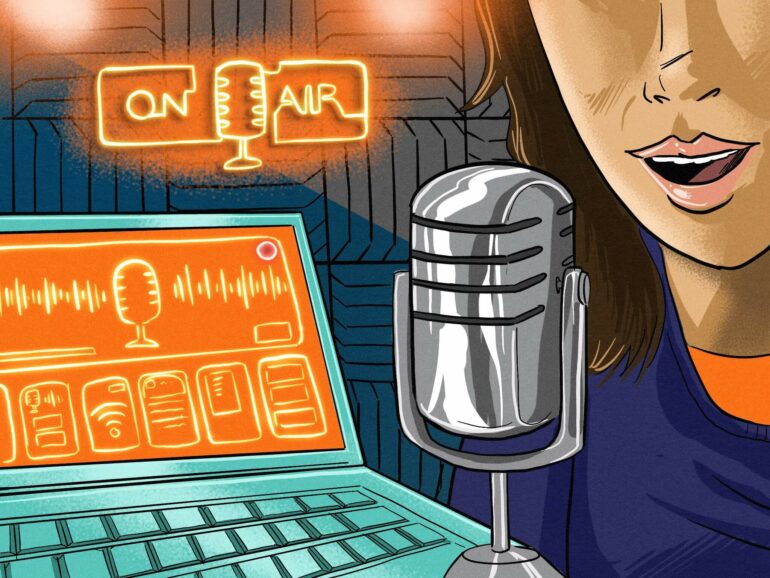 It seems today that every time you want to listen to something interesting, whether it be the latest political news, pop culture, or a famous interview, it is pre-packaged in the form of podcasts. A combination of the words iPod and broadcast – a podcast has today evolved to become a recognizable form of audio entertainment, especially with the rise of smartphones. It has shown to be a disruptive technology that has infiltrated the radio broadcasting market due to anyone with a microphone being able to produce this media at a cheap cost. According to a recent survey, 28% of the U.S. population over 12 are now weekly podcast listeners.
Well-established podcast platforms such as Apple Podcasts (NASDAQ: AAPL) and Google Podcasts (NASDAQ: GOOGL) face increased competition from the growth of the market. Many people would be aware of the biggest deal that happened in 2020 between Spotify (NYSE: SPOT) and Joe Rogan, host of the Joe Rogan Experience, arguably the most listened to podcast in the world.
Multimillion-dollar deals are common for companies trying to dominate the podcast market, with this exclusive hosting right rumoured to be worth more than $200 million. Additionally, they have notably acquired other podcasting companies, such as Gimlet and Anchor, and platform various A-list celebrities such as Meghan Markle, Prince Harry, and Kim Kardashian. However, Joe Rogan has been under scrutiny for spreading misinformation and other controversies on the platform, with the CEO of Spotify issuing an apology.
More recently, SiriusXM (NASDAQ: SIRI), a broadcasting company that provides satellite and internet radio, acquired Team Coco, a company led by the late-night show host Conan O'Brien. With its slew of podcasts, including the popular Conan O'Brien Needs a Friend, a five-year deal will see Team Coco create exclusive content for the platform, adding to their list of comedians, which includes Kevin Hart, Trevor Noah, and The Office stars Jenna Fischer and Angela Kinsey. Like Spotify, SiriusXM expanded into the podcast market by acquiring Stitcher in 2020 – one of the most popular podcast apps in the world.
Audible, the audiobook company owned by Amazon (NASDAQ: AMZN), has their own unique offering of podcasts called Audible Originals, where the same model is used like other companies – members are offered exclusive access to audio from famous celebrities. The shift in the focus from an exclusive audiobook platform to additionally hosting podcasts seems to be a natural one, given the increased chance of capturing more of the market. With top talent from Hollywood transitioning into narrative storytelling and podcast formats, Audible has been growing steadily, albeit not explicitly into this venture.
The rise in popularity of podcasts has vied companies to make exclusive deals with creators and cement their positions in the market. As monopolistic companies fight for the attention of our ears, we should be aware of the competition behind closed doors, which company is buying the exclusive rights of which celebrity. If you are a fan of one, you will inevitably be drawn to the platform where they are hosted. We should also be aware that the podcast platform is another tool for an ever-increasing celebrity worship culture, where consumers are drawn into their intimate lives and are influenced by what they say – not always for the better. Listen with caution!
Want to get published in the Quantfury Gazette? Learn more.