All bets are off this season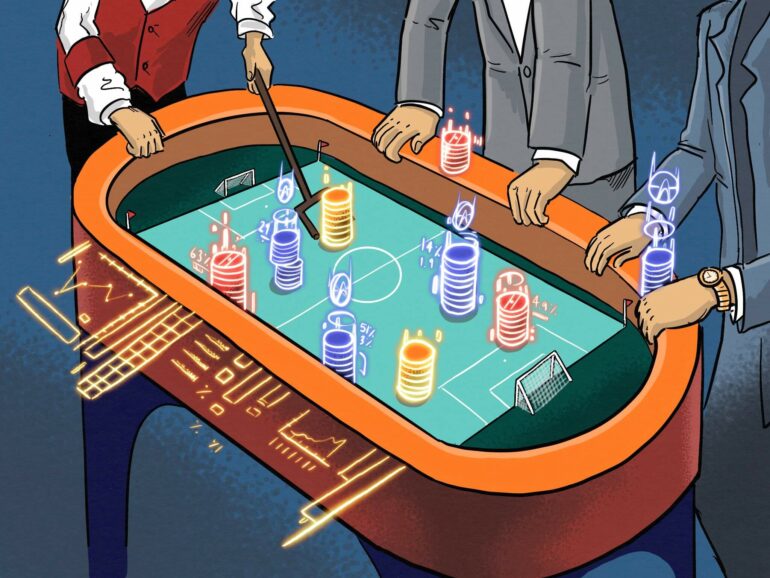 The gambling and casino resort sector has been recalibrating between online and physical presence to expand their business. In particular, a few US companies exposed to the Chinese market are reevaluating their push into sports betting. The recent reason? Covid-19. As new lockdowns are being re-enforced in the region, companies such as Las Vegas Sands Corp (NYSE: LVS) and Wynn Resorts (NASDAQ: WYNN) are adjusting their position towards online sports betting. The current position is to be somewhat timid, as they have preferred to await regulation in the US to open markets for sports betting. Not an easy task, as they're fighting with other companies to get into the sports betting business in some US states. And, we're underway in a very busy season in sports.
Between February and May, online bettors have a lot going on. Super-Bowl, March Madness, Winter Olympics, Champions League, NBA Playoffs and Finals, beginning of MLB season, to name a few. These are hot months for many companies that are trying to get eyeballs. Budgets get spent during the busy season to try to expand the user base and get the attention for retention. And, of course, sports betting companies are spending big bucks on getting the users wagering on their favorite sports events.
In 2020, DraftKings (NASDAQ: DKNG) reportedly spent $500 million in marketing. They're not alone in burning cash to acquire users. Flutter Entertainment's (LSE: FLTR) FanDuel spent $1.36 billion on sales and marketing last year, while Entain (LSE: ENT) spent $730 million on marketing. It's easy to see how costly acquiring and maintaining each user in their platforms is. Why are sports betting companies spending so much cash? Mainly because they've been trying to anticipate regulation in the US.
However, it's not an easy bet to make. So, in the meantime, companies such as Penn National Gaming (NASDAQ: PENN) have been trying to expand their physical presence.
Multichannel presence seems to be the play for the big casino resorts. On the other hand, online sports betting, and gaming companies could benefit from an in-land presence, as casinos and gaming apps in the US saw a 21% increase over pre-pandemic revenue in 2019. Would we see news of acquisitions – of casino resorts buying online sports betting companies, or the other way around? It seems as if they could match one another's bets.
Want to get published in the Quantfury Daily Gazette? Learn more.