Viva El Salvador — crypto pioneers!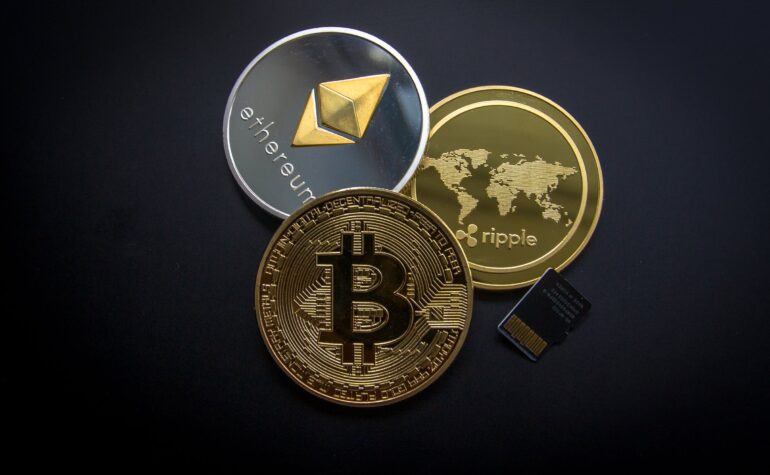 When I think of Central America many things come to mind.
Beautiful beaches and majestic forests. Passionate football fans and countries like Costa Rica and Honduras punching above their weight in international competitions. And, friendly people welcoming me to their country on each of the times I've been able to visit.
Unfortunately, there is an economic reality that can tarnish each of those thoughts.
Many of those beaches are only accessible to Western tourists, with locals only visible as resort staff. In many cases the football passion comes because of Ultras' culture, fueled by a lack of opportunity for the mostly young men attracted to it. And, desperation in certain parts of the country makes some people less friendly.
It's a beautiful and capable part of the world, but for a multitude of reasons it has not had the same opportunities as the west. That, in turn, has caused a great deal of Central Americans to leave the region and immigrate north.
The United States is the primary destination, but you'll find ex-pat communities in any Western country. This is ripe with its own challenges, from feeling disconnected from their culture to facing prejudices in their new homes.
When we talk about Central America it's largely related to that diaspora, rather than the countries themselves. Their efforts to improve their situation and take control of their destiny are largely lost.
So, it's important to highlight positive developments when we see them.
And, a positive development we most certainly saw yesterday at Miami's Bitcoin 2021, which was the largest Bitcoin conference held to date.
Speaking at the conference was El Salvador president Nayib Bukele. There he made a pretty significant announcement in the crypto space. He told attendees that El Salvador was looking to become the first country in the world to formally adopt Bitcoin as legal tender.
He didn't "reluctantly accept that Salvadorians would trade in crypto," or simply turn a blind eye to the nation's banks dealing with it, but, rather, fully embrace the currency.
In a Tweet after the event, he wrote: #Bitcoin has a market cap of $680 billion dollars. If 1% of it is invested in El Salvador, that would increase our GDP by 25%. On the other side, #Bitcoin will have 10 million potential new users and the fastest growing way to transfer 6 billion dollars a year in remittances.
This is incredible stuff, really. Yes, El Salvador is a small country – just 6.4 million people – but that any nation's president would speak at a Bitcoin conference is significant. That they'd say this is mind bending.
And, refreshing. Rather than being frightened by this emerging area, El Salvador seems ready to embrace it.
It would be disingenuous to not point out that El Salvador does not have its own currency, officially using the U.S. Dollar, but, to me, that underlines the need for brave thinking in this way. Yes, it's easier to embrace a decentralized currency when you are already reliant on another nation's financial policies, but that doesn't mean we shouldn't applaud forward thinking here.
As we watch countries like India and Nigeria fight the inevitable as it relates to their people using crypto, let us applaud the efforts of a leader that seems to get it.
Crypto isn't something to be feared. Rather it's a tool that can help places like El Salvador reach their full potential.
Want to get published in the Quantfury Daily Gazette? Learn more.