Harley Davidson: king of the roads?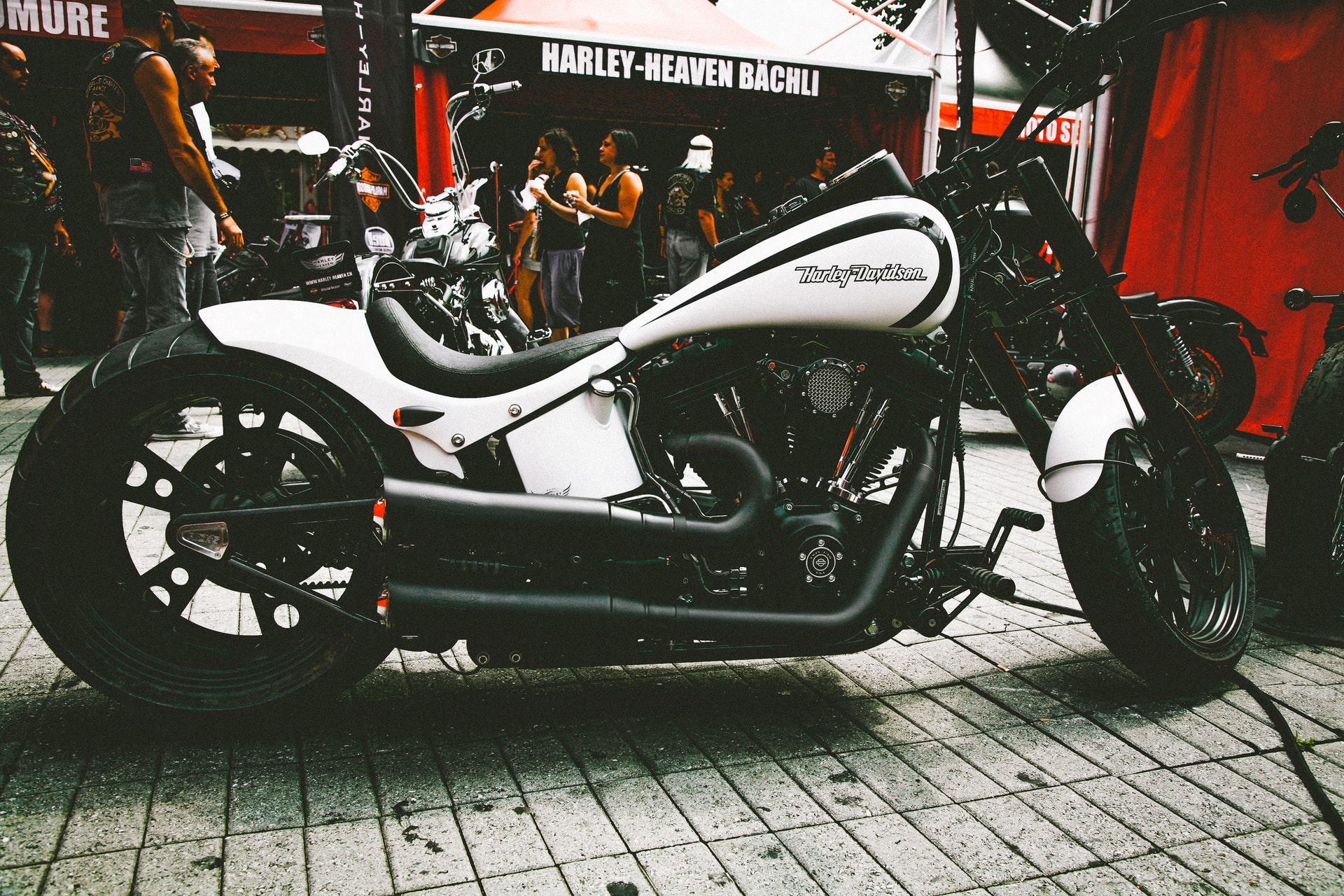 I recently got a motorcycle, nothing particularly remarkable, an urban motorcycle of 200 cubic centimetres, a good bike to learn to ride safely and smoothly. The funny thing is that when I bought my motorcycle, at no time did I think about Harley Davidson (NYSE: HOG), but rather about Kawasaki (TYO: 7012), a Japanese brand, and I asked myself: why?
Harley Davidson's brand is one of the 100 most valuable brands in the world. The distinctive sound of its pistons, its cinematic power in movies… can you imagine Peter Fonda and Dennis Hopper in Easy Rider without their custom Harleys? That scene with Born To Be Wild in the background? Well, with a Kymco 125, it wouldn't have felt the same way.
The story of Harley Davidson is inspiring. Like any good success story in the United States, this one starts at home: the first workshop was in the basement of the Davidson family home. In 1903, engineer William Harley and his friend Arthur Davidson designed a motorized bicycle, a device whose first engine produced three horsepower. Just to go over hills, it was necessary to put your feet on the ground and push to help the machine.
Since its creation, the company grew little by little, and three years later, a new workshop of 200 square meters and 6 employees was inaugurated; from then on, the take-off was meteoric.
Along with success, the company has also had its difficult years. Competition from European and Japanese brands put Harley Davidson on the ropes, and in the 1980s, sales fell drastically, and the worst was expected. However, thanks to some drastic decisions, the company managed to straighten its trajectory.
Yet, this old road rockstar hasn't been able to stand up proudly for years, and during the last few years, Harley Davidson's sales have fallen, while its competitors' have risen.
The typical Harley owner is a white, married male in his 50s with an income of more than $90,000 a year. Meaning the young public is not as attracted to a type of motorcycle that's big, heavy, and, above all, very expensive.
But changes are in motion with the company's CEO; a position that was previously occupied by Matt Levatich and now by Jochen Zeitz. Matt Levatich was an engineer with a long history in the industry, but Jochen Zeitz's profile is radically different: a marketing specialist, environmental activist and collector of African art.
This is a showcase of how the company wants to transform from top to bottom. Jochen Zeitz rose to fame when he managed to straighten and refashion Puma (BATS EU: PUM) into a fashion brand linked to a sporty lifestyle.
This is likely what he intends to do with Harley Davidson; to carry out a corporate revolution through actions such as reinforcing the commitment to electric motorcycles and a new marketing approach.
Maybe Harley Davidson will thrive, maybe not. What is certain is that from now on, people near my home will see a new version of me, training and riding with caution.
Want to get published in the Quantfury Gazette? Learn more.