Airbnb, staying away like being at home?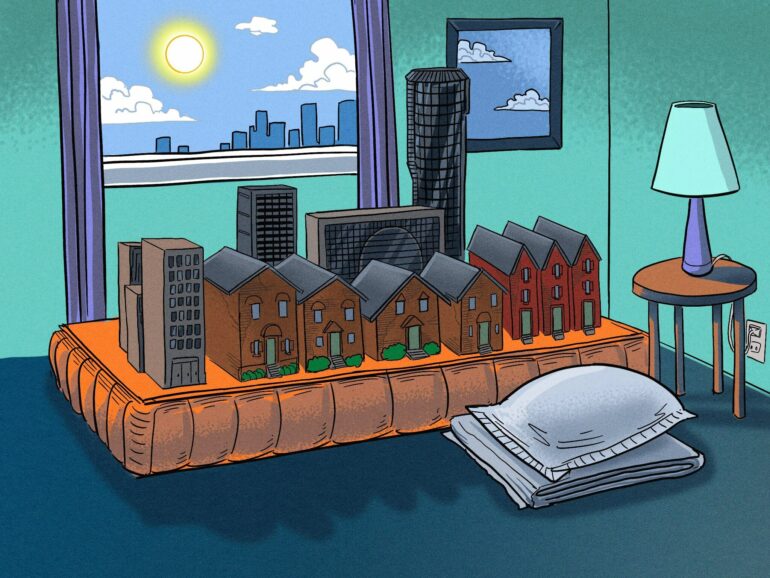 It is amazing how a simple idea can turn into a great project.
We have witnessed many good examples of this in the past. Not surprisingly, technology, and especially the boom in mobile app development since the early 2000s, has tapped into many simple but brilliant business opportunities that have been there forever but that no one was able to see before. That's the story of Airbnb Inc (NASDAQ: ABNB), a concept as cool as it is simple.
The idea arose in 2007 when two guys from San Francisco were having financial problems and were looking for a way to raise money to pay their apartment rent. So they rented out air mattresses in their apartment to three guests looking for accommodations to attend a conference, given that all the hotels were booked. They called it Airbed and Breakfast since that's what they offered: just an airbed, inflated in the living room, with the aggregate value of the right to have breakfast with the hosts the next morning.
The two entrepreneurs, Brian Chesky and Joe Gebbia took their venture a step further and created a website that offered homestay services. It launched in 2008, just in time for the Democratic National Convention held in San Francisco. They got 80 bookings. Well, it took Airbnb only a few years to become a disruptive company, competing with no less than giant hospitality brands such as Hilton Worldwide Holdings (NYSE: HLT), Marriott International (NASDAQ: MAR) and Wyndham Hotel and Resorts (NYSE: WH).
It is not a secret that this kind of accommodation attracts a lot of people. Instead of staying in a hotel room, the experience of spending several days or even months in a place that can be like your own creates an atmosphere of freedom and a sense of belonging. Simply calling the person renting the place a "host" has been a strong strategy to make the rental experience closer and more familiar.
That may be the reason for Airbnb's enormous success. Owners of hundreds of thousands of properties around the world connect with potential customers looking for safe, affordable and family-friendly accommodation through the platform. In most cases, the apartment or house is also equipped with appliances such as a washing machine, dryer and full kitchenware, which can help cut costs when it comes to family vacations.
But Airbnb's business model has not been spared from criticism from its competitors and some of those affected. In some cities such as Barcelona, Spain, a large number of apartments and rooms available for rent on the platform have generated a significant increase in the regular rental fees in the area. In addition, some apartment owners are not too keen on the idea of having a stranger as a neighbour, who usually changes face every month, and have asked local authorities to impose some rules for renting on this short-term basis.
On top of that, with the big push for blockchain-based projects, some new home-sharing alternatives have been gaining traction and may affect Airbnb's leadership in the short term.
This is the case of DTravel, a Web3 platform that offers a direct p2p relationship between hosts and guests, decentralizing control and empowering many functionalities, such as the possibility to pay in cryptocurrencies. This project seeks a community-governed approach to travel networks with lower rental rates and also gives rewards to users and members of the ecosystem for doing tasks such as reviews, user support, community forums and problem resolution.
Thus, the coming years will see interesting competition in this sector, especially with the much-talked-about clash between centralized and decentralized approaches that we have seen in so many other fields. These decentralized solutions certainly tend to be attractive, as the fees taken by the middleman – normally between 15% and 20% – could be reduced to less than 5%. In addition, a direct relationship between hosts and guests to negotiate final prices could be beneficial for both parties.
But not everything is perfect with decentralization. In case a conflict arises between host and guest, the way to find a solution might be more difficult if there is no mediator present. The voice (or votes) of the communities in resolving a conflict does not always result in the best and fairest solution.
So, in my opinion, we will see Airbnb migrate to a mixed business model, combining some features of the Web3 world (such as accepting crypto payments and cutting fees) but following the existing company's rules and vision. In this way, Airbnb's simple and cool initiative could continue to work for many years to come if it can coexist in the decentralized future.
Want to get published in the Quantfury Daily Gazette? Learn more.