The do-it-yourself era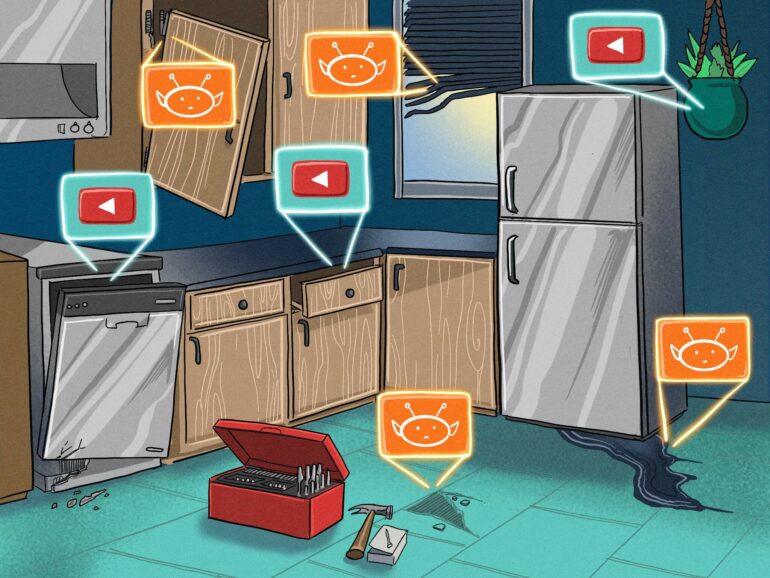 The information age, also known as the Digital Age, has brought about an unprecedented boom in the speed at which human beings obtain and share knowledge. Almost without realizing it, we use search engines, social networks and even video platforms on a daily basis to solve doubts that may arise in our lives. From repairing a defect in the home or car to comparing certain products to find out which one is best suited to our needs. Everything is on the Web if we know how and where to look and use our intuition and critical eye to discern useful and reliable information from repetitive or unfounded information.
In the midst of this sea of information of all kinds, a new figure emerges: "The autodidact." Perhaps without realizing it, we all obtained some of our main or secondary skills outside the usual educational system. Either by curiosity and research or by the "trial and error" method, we learned to perform tasks that sometimes have little to do with our main profession. Some recent events, such as the quarantine due to the Covid 19 virus, served as a trigger for many of us to venture into exciting home projects when we could not opt for the service of a contractor. This started a "do-it-yourself" boom, mainly in the home repair and refurbishment sector, since spending more time at home made us want to improve it and even optimize it to serve as a better workspace.
On the other hand, companies related to the field also needed to reinvent themselves to supply a beginner public that had absorbed a large amount of information in a very short time and would not rest until they found that product that had fascinated them in some tutorial seen on their favourite social network. This is how companies such as Sherwin-Williams (NYSE: SHW) or Stanley Black & Decker (NYSE: SWK) got down to work and, in a short period of time, significantly improved their user experience. In the case of Sherwin-Williams (a leading company in the manufacture and sale of paints and related products), the improvement in the augmented reality system "ColorSnap Visualizer," with which it had been experimenting for some years, was notorious.
Through the use of its App, we can obtain a very realistic preview of how our rooms will look painted with any of the colours of the extensive range offered, even simulate the space with different types of lighting, which is an essential help for the user with little knowledge in decoration or those who were about to make a risky decision. It also presented its new "ColorSnap Match" technology, consisting of a portable Bluetooth mini scanner that automatically detects the colour of the surface when it makes contact with it and connects to its respective App to provide detailed information such as colour composition, colour code in the palette, estimated yield per square meter, etc. On the other hand, they also launched a series of tutorials through its social networks aimed at basic and intermediate users.
In the case of Stanley Black & Decker (a leading manufacturer of power and hand tools), the bet was really innovative and experimental since the brand's regular consumers were mainly professionals or users with knowledge in the field. With the change of paradigm, it had to welcome a new public with demands and little experience, which presented an ideal opportunity to improve or even reinvent certain tools simply by listening to what this new public had to say.
This is how he created his Stanley X division, an innovation business that, using decentralization, was created with the objective of solving specific problems. Through a network of professionals distributed around the world, it addresses a new set of problems and requirements. The network is supported by professionals from many fields. Designers, technologists, entrepreneurs, strategists, etc., who seek to improve the development of new and revolutionary tools based on all the new information provided by their new consumers, exchange ideas. The business is structured in a decentralized way, in such a way that it has the particularity of creating a "fork," that is, a "mini" new spin-off company whose purpose is to solve a very specific problem.
These two cases mentioned above are just a few since all companies in the industry had to reinvent certain aspects in record time or face losing ground to competitors that were more active in the digital world. The truth is that the quarantine generated trends and opened our minds to new possibilities that will last from now on. Companies, aware of this, far from closing themselves off to their usual consumer niche, used all the technological means available to pave the way for us in our attempt to become semi-professionals, as they proved once again the importance of feedback and the relevance that we self-taught people will have in all the new challenges that the world has in store for us.
Want to get published in the Quantfury Daily Gazette? Learn more.