Man's best friend today, man's worst enemy tomorrow?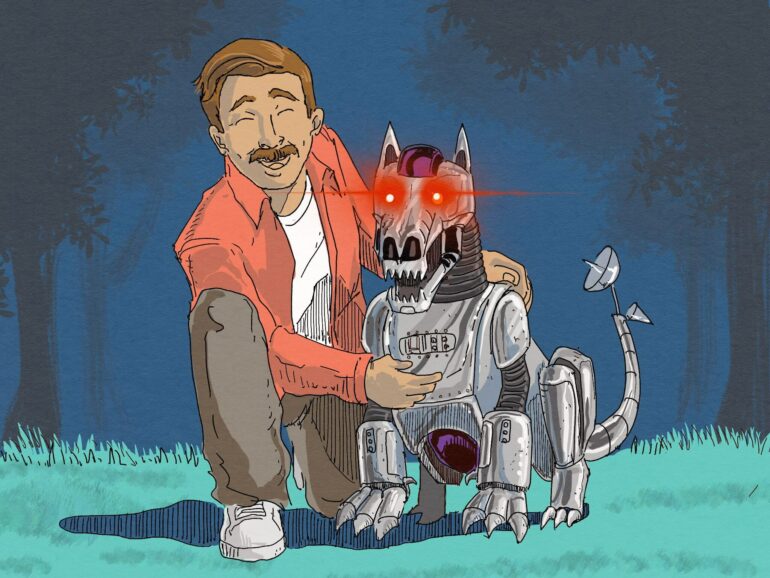 One glance at a golden retriever's smile will lighten almost anyone's mood. The domesticated dog serving as man's best friend looks to be a combination that has stood the test of time. However, in more recent years, robot counterparts of our four-legged canine friends are seeing an increase in research and development as the robotics field continues its advancements.
Researchers of such technology emphasize that the positive potential is there in a wide array of industries (ex. construction, space exploration, entertainment), with uses ranging from emergency/disaster relief to exploring non-traversable dangerous terrain to document and gather data. Sure, having these robo-dogs on other planets and moons would benefit our understanding of space.
In the present day, such robo-dogs are already being used to survey areas not easily accessible by humans, such as Chernobyl or oil rigs. Last week, a Swiss university produced a robo-dog which successfully scaled a steep Swiss mountain all by itself, using its sensors to detect obstacles in its surroundings.
Some companies created their own robo-dog that they commercially sell, for around the price of a luxury car. Other research firms have showcased their own robo-dogs being able to pull a small airplane across a field. While being similar in shape and size, these robo-dogs are clearly magnitudes stronger, more mobile and dangerous than any pet or human that had ever existed.
The topic of military use does pop up for almost any technological advancement news nowadays, as developing capabilities such as robo-dogs were unfathomable even a century ago and are now prominently on the horizon. It will be interesting to closely follow defense companies such as Northrop Grumman Corp (NYSE: NOC) and Boeing Co (NYSE: BA).
Overall, I'm a bit skeptical about it. One day, it's robo-dogs to scale treacherous mountains, the next day Lockheed Martin Corp (NYSE: LMT) and General Dynamics Corp (NYSE: GD) could announce mass scale production of these robo-dogs for police and military use. There is a fine line between such technological advancements for benevolent purposes, and precautions must be taken, and careful planning involved to avoid a dystopic future where this technology is weaponized against Earth's citizens.
And going a bit further, through more and more advancement in robotics, who's to say for sure that one day these advanced machines themselves won't 'rise up' and turn on their creators? By then, it might be too late to get Arnold Schwarzenegger and the crew to save the day. It does sound quite down the road, so let's hope that an epic war of man versus machines on the fields of Mars with the catchphrase "come with me if you want to live" will remain within the big screens of movie theatres.
Want to get published in the Quantfury Daily Gazette? Learn more.