Rebuilding the elite teams of football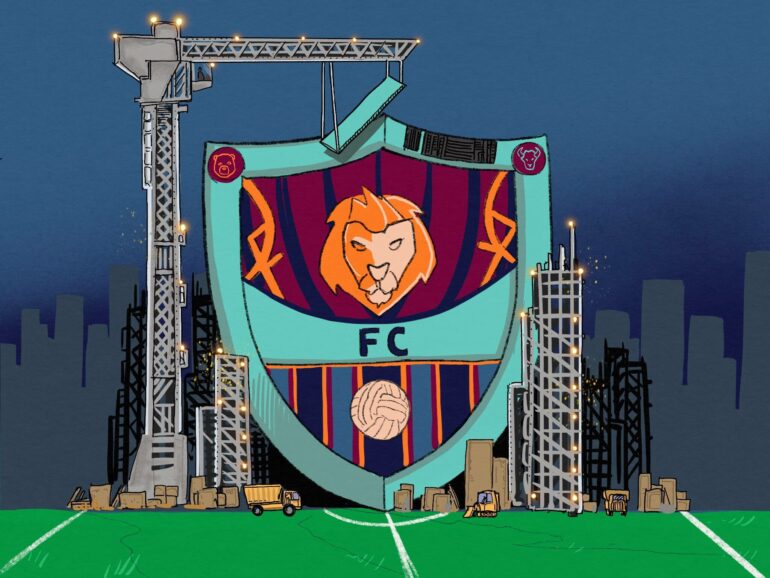 Even the greats of all time have their battles with hardship and have to restructure to regrow. This cycle of winning, rebuilding when needed, and pushing forth is what defines some of the greatest sports teams in history. In the football world, there's been a shift of power in many major leagues, such as F.C. Barcelona and Real Madrid F.C. in LaLiga in Spain and Manchester United F.C. and Manchester City F.C. in the English Premier League in England. The upcoming years will be a deciding factor for rebuilding some of these teams, and a lot will come down to their performance in the title races.
Manchester United F.C., run by Manchester United PLC (NYSE: MANU), has been one of the largest and most successful football clubs in the world, but since it changed ownership back in 2005, it has struggled to regain the powerhouse status it once bore. This is especially evident compared to its in-city derby rival, Manchester City. The latter has dominated in the English Premier League and stayed at the top since the arrival of coach Pep Guardiola. Showing clearly how one great move or acquisition can steer the team in the right direction. On the other hand, Manchester United has amounted to copious debts and lengthened their trophy dry spells.
To counteract their shortcomings, Manchester United recently decided to launch a P.R. campaign to control the image and narrative it portrays to its supporters while keeping a clean sheet. Their most significant strategic move, possibly even their Hail Mary, is the acquisition and return of football star Cristiano Ronaldo. Ronaldo spent a few seasons at Juventus F.C. and before that was at club giant Real Madrid F.C. for almost 10 years. With the loss of Ronaldo, Real Madrid F.C. became another team that had to readjust and strategize after losing a key player.
Real Madrid's rebuilding period started a few years ago. In contrast, its major rival, Barcelona F.C., recently got rocked by various changes. Multiple shifts in coaching staff and losing its most iconic player, Leonel Messi, took the biggest toll on the club. Having no one to pass "the torch" to, Barcelona F.C. has had to scramble and truly analyze their best moves while the team is struggling to stay afloat on the elite stage. The club has acquired new talent in an effort to get the team back on track. But the most significant change thus far is the hiring of coach Xavi Hernandez, an ex Barcelona player known for his level-headed and tactical playing. Since he has taken the reins as the head coach, the team has started turning things around with more wins and much better play on the field.
A large portion is left riding on these teams' management and the football team to show their supporters and competitors they're ready to be a winning team again. Once the team starts turning things around on the pitch, the company should follow suit off the pitch. The new season will say a lot about these timeless franchises' future in the years to come. And, hopefully for its fans, bring glory back.
Want to get published in the Quantfury Daily Gazette? Learn more.