Barça on the brink of financial ruin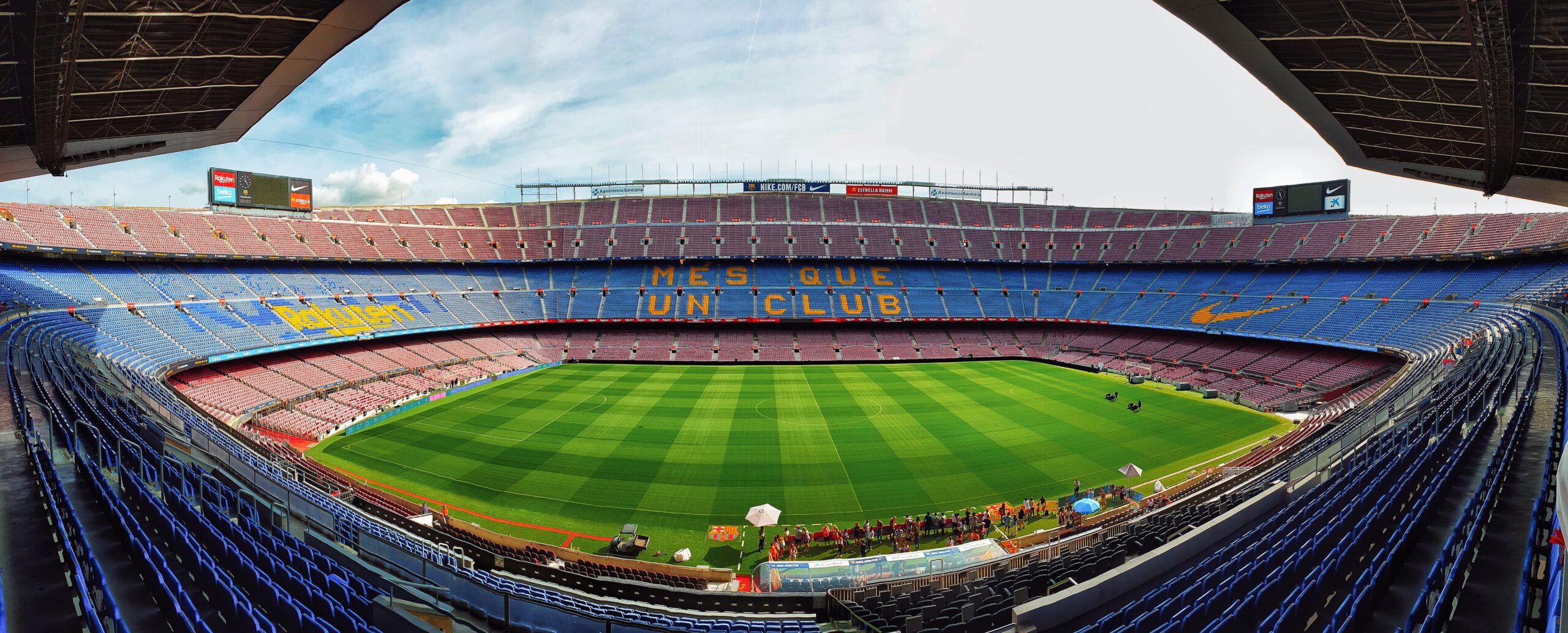 If you have had the privilege of traveling to Barcelona, you will quickly understand how important its football club is to the city.
And, with all due respect, I'm not referring to poor, unloved Espanyol: unlike any other major football city in Europe, there is only one team that inspires the passion and dedication of its citizens. No, the Barcelona derby is a one-sided affair both on and off the pitch.
As soon as you step off the plane in Barcelona you are greeted by the maroon and blue stripes of FC Barcelona. Their scarves and strips are a ubiquitous presence throughout the city. You can buy their merchandise in almost every corner store, and the club store itself looks more like a shopping mall than the modest shops where most clubs sell their merch.
Barça is an institution, and its success is deeply tied to the self-identity not only of the city, but of the entire Catalan region.
For most of its history, that link has worked for Catalans. The club is one of the most successful in the world and, even when it went through a period of decline, fans could point to the evil of Real Madrid and the oppressive force of Castilla as responsible for its problems: it was an effective unifier for a proud and fiercely independent region.
All this history makes what is about to happen at FC Barcelona especially problematic and potentially devastating for the city. The club has serious financial problems. Money problems so big that they could unseat Barça from its traditional position as a leading sporting force in the world of football.
The latest crisis emerged yesterday, when it was reported that the club cannot register any of its new signings in La Liga. The reason is that they are in breach of the league's spending rules regarding wages. Specifically, they are spending 125% of their revenue on player salaries. Now that they have been found to be in breach of this, they must reduce that figure to just 25%.
This is a mess. They have to drop about $235 million USD in salaries in the next few weeks. They will literally have to give away players.
And, all of this is without even taking into account the re-signing of Lionel Messi, a player who drives much of the revenue he brings in.
Football pundits compare this situation to what AC Milan went through during the latter part of the first decade of this century. That club, once at the pinnacle of European soccer, has just emerged from those financial problems to once again compete at the top of Italy's Serie A.
On the one hand, this is just football and if a company gets into trouble like this, it has only itself to blame, and it will suffer all the consequences. And, in other sectors, with other clubs, that's mostly true.
But, this is Barça and Barcelona. They are More Than a Club, and it's shaping up to be a difficult couple of months – and potentially years – for the club and the psychology of the city.
Want to get published in the Quantfury Gazette? Learn more.