Are we ready to party!?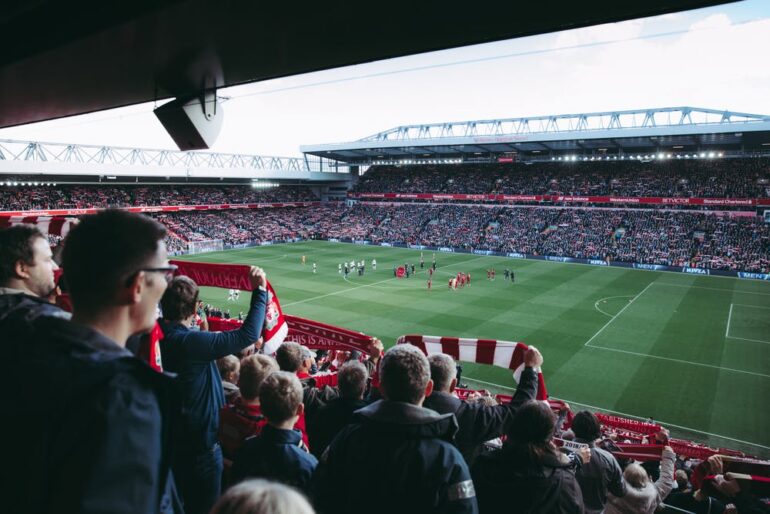 There's little doubt that it's been a haul to get through the last 18 months or so. The COVID-19 pandemic has made everything terrible and, importantly for us, it has also had wide-reaching impacts in the market and business world.
As with any circumstance – good or bad – the smart observer could find opportunity to take advantage of. For many, the need to stay at home in isolation might have even been their gateway into the world of investing.
But, all that said, I think it's fair to say that pretty much everyone is ready for this all to be over and to have a moment to celebrate the return to normality.
We want a party, basically. We might just be a couple weeks away from one – specifically Euro 2020 (no, not a typo, They are sticking with the year that it was supposed to be held). Big football tournaments are always something that brings people together every couple years and after a year and a half of isolation it's going to feel particularly exciting to get that piece of normality back in a couple weeks.
For the people in the 11 cities in 11 counties in Europe it's also going to be an important injection of cash into the local economy as they all welcome fans back into their stadiums. Some stadiums will have fewer than others, but all will have some. Local merchants, hotels, bars, etc. will excitedly welcome those wallets that have been missing for so long.
As with everything to do with this pandemic, however, that good feeling will be tempered by news elsewhere that is less positive – the Copa America.
Like its European equivalent the South American tournament has been delayed a year and has gone through its share of setbacks. Originally the tournament was supposed to be shared by both Argentina and Colombia, but it has since been moved entirely moved to Argentina.
Or, at least we think it will. You see, Argentina is currently either experiencing what is either a prolonged third wave, or a fourth wave of COVID-19, depending on your perspective. Regardless, the situation isn't great. They are currently on fire, actually.
That's led to reports this week that they are once again looking to pivot and move the tournament to the United States.
It may seem like an odd choice to hold the South American championships in North America, but it's been done before. The centennial version of the event was held in the US and was a commercial success. So, it makes sense that they would look to go back to the well again.
Kind of sucks for fans in South America who were likely wanted to have their own party though.
It's also a stark reminder of the imbalance of the COVID situation around the world. While Western Europe and North America are coming out the other side of it and eager to let loose, other parts of the world still need to grind it out for a little while longer.
What's that mean? Honestly, what it means is that we need to lean into the joys that we do have – whether in person finally, or on television still.
While we are doing that there should still be time to keep an eye out for those opportunities that might still be out there that relate to the situation, we are all living through. Still. For a while longer, anyway.
Want to get published in the Quantfury Daily Gazette? Learn more.