A Messi and complicated situation at Barcelona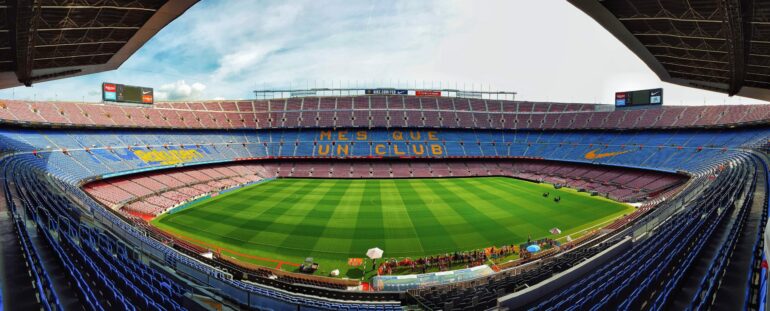 Don't let anyone tell you that football doesn't matter.
Last night in Spain, one television station broke into its regular programing schedule to show a dark room with a countdown clock ticking towards midnight.
A somber looking man sat silently in a chair in the middle of the studio. Ominous music played as it inched closer to midnight.
The music intensity increased.
3…2..1!
It stopped and an image of Lionel Messi in a Barcelona strip appeared on the screen. The maroon and blue stripes of Barca slowly fade to black. The club's crest was changed to a question mark.
That's right, the most famous footballer in the world, Barcelona's favourite son, was out of contract — now available to move to the highest bidder for the first time since he was a young boy in Argentina.
It was all a bit much. And, if you think I'm exaggerating, watch the video. It's truly insane.
But, that's how much Messi matters to the people of Barcelona. The question is whether they can put a financial number on that emotional value that is satisfactory for the star and affordable to the club.
This contract will be watched by everyone in the football world as it will set the tone for the finances of the game as it emerges out of the pandemic.
Prior to March 2020, it seemed like there was no cap on what the world's biggest clubs would pay to acquire players, or pay them in salary. However, the pandemic exposed how fragile the financials were and has put a lot of clubs — Barcelona included — in some serious debt. In fact, Barca is thought to be $580m USD in the hole.
The $149m a year contract that it was paying to its star player (as reported by French newspaper L'Equipe earlier this year) was a big part of that. That figure is more than double of the biggest sponsorship deal Barcelona brings in — for its shirt sponsorship (Rakuten (TYO: 4755)), which pays $65.5m a year.
Serious money all around. And a dilemma, because without Messi that Rakuten deal, which expires at the end of 2022, will not be worth anywhere near the money that it currently pays. Barca's debt payments are going to stay the same though. So, it has to figure this out.
At 34 years old, Messi is nearing the end. But, he's not done and his commercial appeal is still as high as any athlete in the world. He knows that and he knows that clubs like PSG or Manchester City are out there lurking and have the financial backing to give him something close to what he is looking for.
It's still thought that he'll stay in Barcelona, but most assumed that it would be done by now. Thus, the hyperbole on Spanish television last night.
Regardless, what happens next is likely going to shape the finances of the game for the near future.
Want to get published in the Quantfury Daily Gazette? Learn more.