Blowing smoke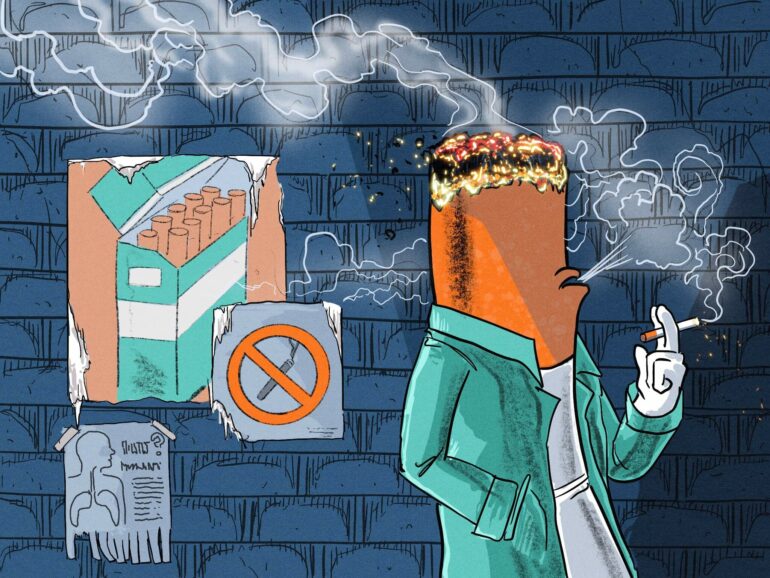 The use of tobacco can be dated back to around first century BC, where the Maya located in Central America used tobacco leaves for smoking during spiritual and religious ceremonies, according to archeological studies. Since then, the tobacco industry has grown quite dramatically. The World Health Organization estimates that there are around 1.3 billion tobacco users around the world, despite the many studies that have been published regarding the health risks associated with smoking tobacco. This translates into a huge business for tobacco manufacturers, wholesale distributors, and importers of tobacco products worldwide.
In general, the tobacco industry refers to companies who manufacture products such as cigars, chewing tobacco, pipe tobacco, snuff, and of course: cigarettes. The cigarette business, for example, is by no means controlled by mom-and-pop-style tobacco crop farms or shops, but rather, just a few key players dominate the industry. Namely, the firms who dominate the tobacco markets around the world are China National Tobacco Co., British American Tobacco (NYSE: BTI), Philip Morris International (NYSE: PM), Imperial Brands (LSE: IMB), Altria Group Inc (NYSE: MO), and Japan Tobacco Inc. (TYO: 2914).
Despite major concerns surrounding the risks of tobacco on one's health and the inability to implement standard marketing practices for tobacco products in many of the largest markets around the world, these companies have still been able to continue to pile in the dough. However, such conglomerates can't be run by just one person. So, this "problem" is not something that can simply be blamed on some evil executive hiding in the shadows in his penthouse apartment. Of course, it takes a large team of people worldwide to keep these businesses running, and there are millions of people whose livelihoods are directly reliant on the tobacco industry in various ways.
Believe it or not, Philip Morris International was recognized as a top employer globally, for the sixth year in a row, by the Top Employers Institute. Based on what they say, Philip Morris International is also greatly committed to creating a smoke-free future by introducing a line of smoke-free products for adult smokers.
What that will translate to in the future regarding health risks for consumers, company revenues, and Phillip Morris International's market share in the space is still unknown. Still, if executed, it can be argued that the company looks to be stepping in the right direction. Whether the company is introducing these initiatives as they believe it is truly the right thing to do or to simply combat the general status quo and stigma against tobacco companies and remain relevant in the future is for you to decide.
Want to get published in the Quantfury Daily Gazette? Learn more.