Beyond Meat or beyond me?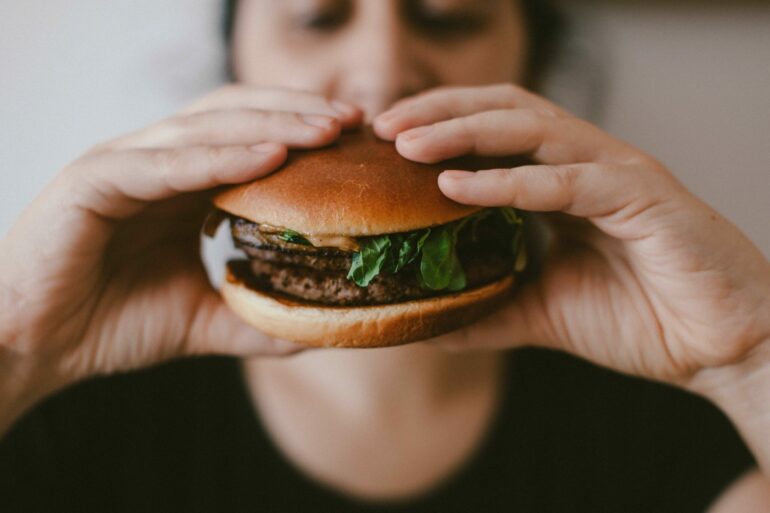 This year Beyond Meat (NASDAQ: BYND) has made different headlines, from the company proudly announcing its newest burger as cheaper and more nutritious, to being material used by Dave Chappelle in a punchline about transwomen for Netflix's (NASDAQ: NFLX) special show. Even more recently, Beyond Meat's forecasted revenue for the quarter fell about 20% short of analyst expectations and its stock price dropped as much as 16% as a result. What does the future hold for plant-based meats and its industry, from revenue to its designed advantages of sustainability to societal values and demands?
Currently the lack of retail demand is cited as a top for the company, as it's been struggling with developments in the pandemic and ongoing uneven foodservice demand for its product. A few years ago when such meat substitutes were introduced to grocery stores and fast food chains, it was seen as virtuous and almost unanimously as a step in the right direction, as the meat substitute can result in less environmental strain through reducing greenhouse gas emissions from conventional meat farms. Certain studies have shown majority of meat eaters that tried strictly vegetarian diets go back to meat consumption.
However, the company did announce this year of making improvements in affordability and taste of its products. Also, announced a deal with McDonald's (NYSE: MCD) and soon its plant-based burgers will debut in certain US locations starting in November. Considering other fast-food chains in the past, it remains to be seen if this will be a success, as some had popular sales success with incorporating Beyond Meat, while others dropped the brand entirely from the menu shortly after introduction. The Beyond Meat burgers would contain plant ingredients such as peas, rice, potatoes. While vegetarians and vegans may be familiar with plant-based meat, certain consumers will not be as willing to make the big dietary lifestyle change.
On the topic of taste, plant-based meats do mimic real-meat in taste and texture to a degree, but the difference is still noticeable to any meat-eater. For comparison to real meat, there are certain nutritional benefits such as containing lower saturated fats and higher fiber. Conversely, there is usually higher sodium content, food additives and coloring found in these products that aren't naturally in the real thing. A common criticism for the product is that it is too highly processed, and that the price is costlier for consumers. Even here in the Quantfury Toronto office, those whose diets are vegetarian or vegan can be often seen at lunchtime with plant-based meat products instead of real meat.
With plant-based meat having its own pros and cons, consumers and businesses around the world may feel this industry and its future something black and white. For example, consumers can make good or bad dietary decisions whether to eat real meat or not. Consumers should make their own choices on their lives ranging from making informed decisions on their diet to investing in the markets. Interestingly enough, Beyond Meat claims its target demographic are meat-eaters. Thus, the fate of Beyond Meat and plant-based meats remains to be seen – will the world accept companies like Beyond Meat with open arms or will demand be low from traditional meat-eating lifestyles remaining dominant?
Want to get published in the Quantfury Gazette? Learn more.