Blockchain and insurance: the combo to weather a storm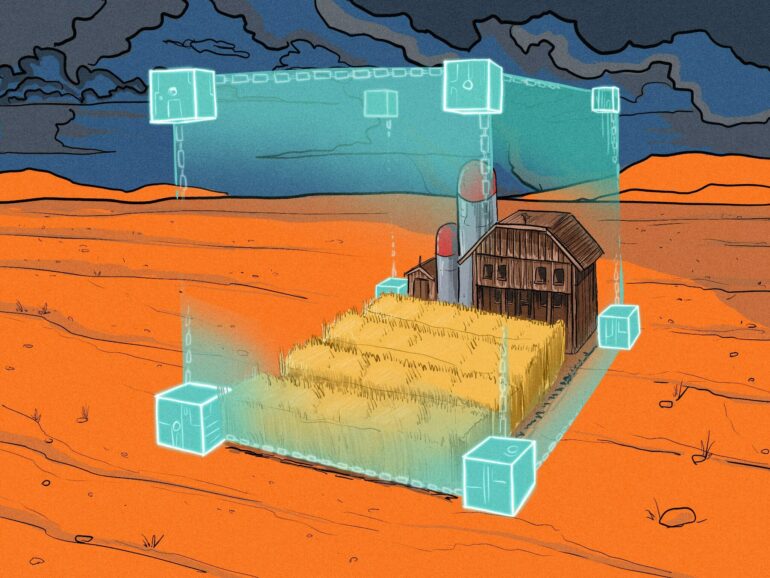 The weather and blockchain are topics that will usually make for an awkward conversation starter, each in its own way. Combine them, and something unpleasant like a 'crypto winter' is the first thing that may come to mind. But that didn't deter insurance firm Lemonade (NYSE: LMND) from launching a coalition to use blockchain technology to help provide weather insurance to the most vulnerable farmers in the world.
Weather insurance is one of those quant innovations mostly taken for granted in many parts of the world. But, for many of the 300 million smallholder farmers globally, weather insurance is either too expensive or doesn't exist. Low-income countries are heavily impacted by this lack of financial inclusion. And if only using traditional tools to deliver insurance to such farmers, it simply becomes financially unviable for either the insurance provider or the farmer. In addition, there is far less infrastructure in some regions, such as within Africa, for accurately measuring and quantifying weather risks, according to the World Meteorological Organization.
To attempt to solve the above, Lemonade's non-profit foundation funded the Lemonade Crypto Climate Coalition, which has the goal to tackle these problems and build and distribute at-cost insurance to smallholder farmers, starting within Africa. A challenging but noble goal. The coalition is being founded as a Decentralized Autonomous Organization (DAO) and will employ various additional blockchain-related technologies. In particular, Chainlink (LINK) will be used to provide real-time weather risk data via its decentralized oracle network. Avalanche (AVAX) network will be used to accept stablecoin or local currency payments from farmers through a decentralized application. Smart contracts will be used to automate insurance policies and claim assessments. There's no shortage of blockchain enthusiasm here, which should invite a healthy dose of skepticism.
The coalition's framework and stated goals are ambitious, and the work has only just begun but is expected to have an initial rollout in Africa within the year. Admittedly, this is Lemonade's 'first Web 3 experiment', in the words of a spokesperson from the firm. And 'experiments' with DAOs have been costly in some cases, such as The DAO hack in 2016. So there really is no room for human error or technical failure, and the stakes are high.
Still, the coalition has brought in various other members and ecosystem partners from the blockchain and traditional insurance world: Etherisc (a decentralized insurance protocol), DAOstack (provider of DAO software stacks), Pula (agricultural insurance tech company based in Kenya), and reinsurance company Hannover Re (ETR: HNR1). Combined with Lemonade and those mentioned, weather intelligence companies Tomorrow.io and TomorrowNow will worth together to help build 'fully automated weather insurance models.'
These members are putting some skin in the game to have a serious go at tackling a difficult global problem. That alone doesn't necessarily mean a higher chance of success. But, it is encouraging to see a unique combination of companies, technology, and expertise from the legacy finance and blockchain worlds.
At the very least, this coalition has started more than just a conversation, and it has gotten some attention. And if they're successful, it will provide a dynamic framework and case study for future commercial or non-profit endeavours. Not such a bad conversation starter, after all.
Want to get published in the Quantfury Daily Gazette? Learn more.