The holiday flame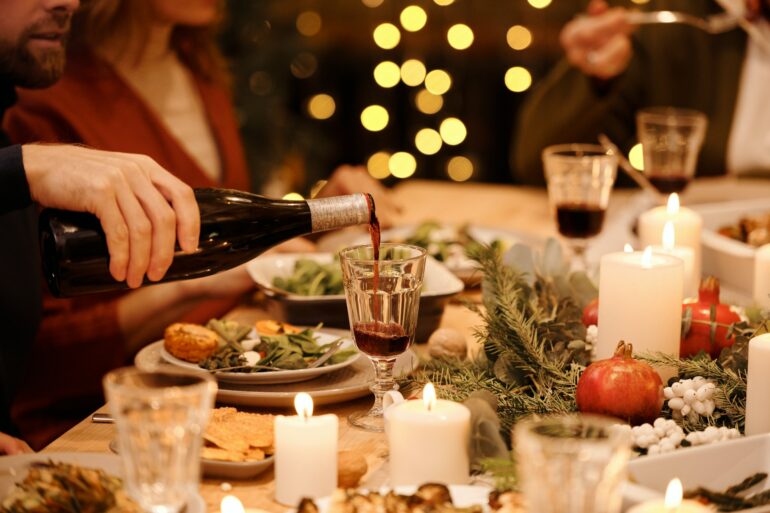 During this holiday season, it doesn't matter which way you look, you see someone scrambling to get their last-minute shopping on the way and if it's not last minute, you see the crowds of people shopping. You walk by stores, filled with all the colourful discount signs and festive decorations, let alone what you don't see, which is all the online shopping that takes place and millions of parcels and gifts being delivered daily. One of those common gifts, seen year after year or just purchased for the decor of your own home, are candles, which as of 2020 is just over a 7 billion US dollar industry and continues to grow. Although it's an object or product we see every day, candles are largely overlooked, even though we probably have one… or ten, in our own homes.
This made me think back to a time when I was in the 2nd grade, and at school, for the holiday season, there was an event held within the school with different stations; each with its own unique thing to learn or try. The one station was a candle making station, which intrigued me, as at the time, I didn't think it would be so easy to end up making a candle. I just thought to myself, "interesting… really? Here? Now, I'll just end up with a candle?". Oddly enough, with an oil soaked wick about 8 inches long, I quickly went through a process of dipping the wick over and over between a container of hot melted wax and a container of cold water. After some minutes, and a final dip in the cold water, the wax covered wick was left to settle, to completely cool, and then be taken home as a brand-new candle.
Being that easy to make and being a product that has endless varieties of forms – from shapes, colours, scents, sizes and much more- candles, during the Christmas holiday season, makes up for 35% of annual global retail sales of candles. With the continuous growth of the market, this holiday season, the candle industry will move upward of $2.5 billion USD. That's why we see candles being sold heavily from small independent businesses, to large retailers, like Lowe's Companies Inc. (NYSE: LOW) or large online marketplaces like Etsy Inc. (NASDAQ: ETSY). Either one you check out, you will see countless varieties of candles for sale, from basic candles to intricate holiday/gift candles with a large range of prices.
In today's day and age, we know that if there are tutorials and videos on how to specifically market and sell products for specific marketplaces, like Etsy, there clearly is an industry worth exploring; especially for those that cater to the handcrafted and vintage products. It's become so popular that some are already referring to it as a saturated industry, even though it has continued to grow year after year; largely by the amount of small businesses and people that took to the internet to move their wax homemade products. Although the retail market for candles continues to grow, such growth has affected other markets, such as the commercial space. Candles, being used in different ways, such as restaurants, to create "that ambience" or spas and massage spaces, that all use candles to create a calm and relaxing atmosphere.
Candles will continue to be used for a variety of different settings and occasions ,even giving it a place in marketplaces worldwide, like Fiverr International Inc. (NYSE: FVRR), which caters in services such as graphic design for labelling, digital marketing, packaging and even candle recipes, for businesses or new entrepreneurs in the industry. Maybe the next time you light up a candle for a religious ceremony, or blow them out for your birthday, keep in mind how this small little light, lights up so many others in their own unique ways.
Want to get published in the Quantfury Daily Gazette? Learn more.