Nike and the two legends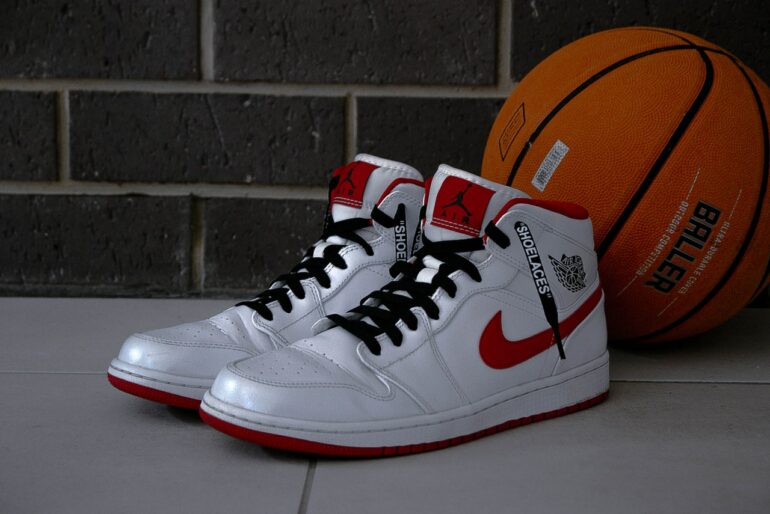 How was the Oregon-based company Nike (NYSE: NKE) born? In the 1950s Bill Bowerman sought to give a competitive advantage to his athletes with different solutions, and ended up opting to improve their footwear. They began to manufacture different types of shoes, and in 1964 Blue Ribbon Sports, which would later become Nike, placed the first order for 300 pairs of shoes.
In 1972 they began to sponsor a college athlete, who would later retire to make room for one of the most important people in the NBA, Michael Jordan: the future promise, who had left his university studies to devote himself 100% to basketball.
The company of the moment at the time was Converse. They offered Jordan to sign a contract, but it was nothing different from what had been offered to Magic Johnson or Larry Bird. This made Michael seriously consider if that was really what he wanted.
His agent was still looking for proposals, which by then were more than solid, companies like Reebok or Adidas (BATS EU: ADS), but Michael wanted something more, so he decided to meet with Nike as well. The company had prepared a great presentation with videos of his plays and after a few hours of talks, his decision was clear, and he did not want to listen to other proposals. The sports shoe company needed a star and he wanted Nike. They were right for each other.
Nike was willing to offer him everything that others did not. A contract that had everything, but one thing stood out. It included custom sneakers for him. The company decided to take a risk to beat its competition. Soon after, the company created a brand within its own brand: the "Air Jordan" which to this day remains a worldwide success.
In 1985, the long-awaited Air Jordans were officially released to the general public, producing revenues of almost 100 million dollars – incredible for that time, right? Nike's shares exploded, everyone was betting on the player, but he announced his retirement, which was not good for the sports company.
In 1995 he returned, which put Nike and the Chicago Bulls back in all the media. Nike's stock had doubled. Finally, the star is still one of the best in his field, but the company had to keep looking for its next jewel.
In 2003 a young student who decides not to go to college goes straight into the NBA Draft. The self-proclaimed LeBron James was about to drastically change his life. At just 18 years old, the future king entered the Cleveland team with the 23rd pick, just like Michael Jordan.
According to company employees, months before the presentation with LeBron, there were rumors of the presence of someone very important, the preparations were enormous, assured company executives and employees.
It was a triumphal entrance, the company had set up a long hallway with images on the sides of all the stars who had worked at Nike, but at the end of it all, an empty box awaited James. To one side were various items that could soon bear his name and Nike's branding.
But the newest NBA star had three other proposals. He recalls that when he met with Reebok his CEO gave him a check for $10 million. But if he took it, he had to forgo hearing proposals from Nike and Adidas.
LeBron took the check and gave it back to the executive, claiming he had to listen to Nike and Adidas. What would you have done in his place?
Adidas wanted to make a $100 million offer but at the last minute their executives backed out of the deal. Adidas knew that whatever their offer, Nike was going to beat it.
In the end Nike's proposal was the winner and he went on to sign a $93 million contract at the age of 18 in 2003.
Nike to date has 17 models of sneakers, all exclusive to the player. He currently has a lifetime contract with the sneaker brand for more than a billion dollars.
With 4 championship rings, 17 games in the NBA All Stars Game and two Olympic medals, LeBron is quite the idol, in my opinion. James has won it all. According to Forbes, he is in the top 10 highest paid sports players, along with Lionel Messi, Cristiano Ronaldo, and Roger Federer.
In my opinion, in sports, Nike made one of the most important campaigns in history, particularly in basketball. Wouldn't you say?
Want to get published in the Quantfury Daily Gazette? Learn more.