Is ugly fashion here to stay?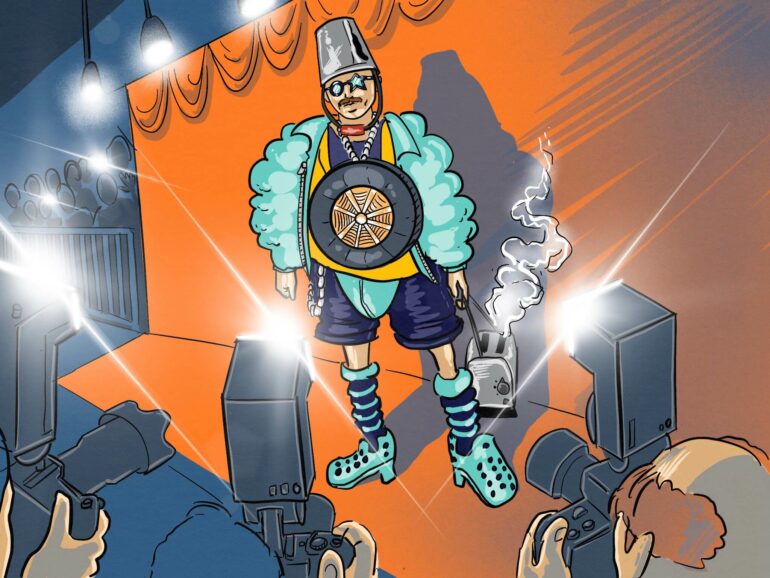 The world of fashion is a wonderful and cryptic world for many, myself included. Fashion can be many things depending on who you ask, but in general, fashion is a way of human expression, achieving status, and ultimately, a business.
Global fashion market revenues were estimated to be about $1.5 trillion USD in 2021 and are projected to increase to about $2 trillion by 2026. This point is very important as analyzing fashion while ignoring that it is a business can cause us to lose some context.
If it is such a good business to sell clothes, what happens when people no longer need new clothes? This could be a big threat to the industry, but it isn't. Why? Probably because fashion has not been about dressing well and smartly, but about the status for many years.
This is where "Ugly Fashion" comes in, a trend in which different luxury clothing brands challenge all conceptions of good taste and elegance to explore the limits of fashion. One example is the Balenciaga (BATS EU: KER) heels in collaboration with Crocs (NASDAQ: CROX), which are simply what they sound like, normal Crocs with a heel. This "challenger" piece of clothing retails for $565 USD.
"Ugly Fashion" may be a saving grace for the fashion industry. For designers, it is an opportunity to be able to challenge industry and societal standards while creating inventions that give a lot to talk about. On the other hand, for the people who buy the clothes, it's an impressive sign of status: in a world where everyone dresses well, dressing badly is a sign of rebellion, a sign of rebellion that comes at a high price, of course, which only further reinforces the idea of status.
Finally, from a business perspective, it's brilliant. The amount of money the industry saves in marketing may be considerable. Because anyone with a minimal amount of good taste who sees a pair of Crocs with heels would obviously be quite vocal about their opinion at the end of the day. While the designers comment that this is all "for the sake of fashion," it is no less true that there are undeniable crimes against good taste.
An example of how the fashion industry challenged itself in a much more elegant way was given by rapper Kanye West when he signed a deal with Adidas (BATS EU: ADS). In addition to more money, Kanye also got full control over the creative process, which was an excellent idea in light of the facts.
Adidas and Kanye turned out to be a perfect match, and in 2015, Kanye released his first Yeezy Boost 350, you may like Yeezy's (as I do) or you may not. But, it is certainly undeniable that compared to Balenciaga's heeled crocs, they are a much more stylish and effective item of clothing.
Maybe as a business model, "Ugly Fashion" is much more interesting since it is easy to a contrarian by doing absurd things. Yet, you can also attract attention by doing challenging things with good taste.
It is good to follow the principle that "less is more" because simplicity is the ultimate sophistication, so you better be careful and always dress with caution.
Want to get published in the Quantfury Daily Gazette? Learn more.