A return to normal for the land of the living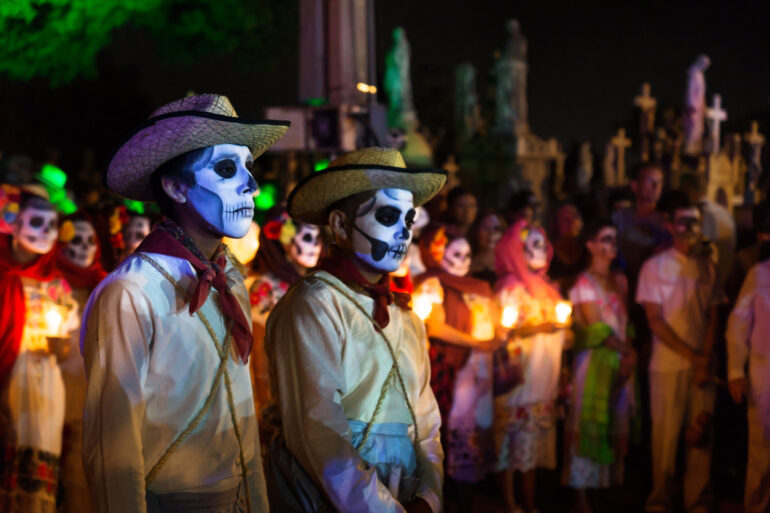 Día de los Muertos, or the Day of the Dead, was recently celebrated in Mexico and some parts of Latin America, and Spain. This year, although you would still run into all manners of skeletons, breath-taking costumes and colourful festivals and memorabilia, there was more of a return to normal for this year's Día de los Muertos, thanks to the easing pandemic restrictions.
Those who hold the holiday sacred, by honouring and remembering their family and ancestors, were not the only ones celebrating. Both entrepreneurs and large companies looked to thrive from the return to normal business. To the point, like many holidays, Día de los Muertos has become rather susceptible to commercialization, but perhaps this is not such a bad thing in order for the uninitiated to learn the significance of this tradition, especially considering the benefits it can bring to smaller businesses.
Companies such as Target (NYSE: TGT) have stocked their shelves with Day of the Dead costumes and decor. Nike (NYSE: NKE) have their collection of Día de los Muertos shoes to add to the shopping list. Disney (NYSE: DIS) even had a trademark request for Day of the Dead in 2013, in anticipation of their animated film which was delayed and later released as Coco (2017) in which the story revolves around the holiday and its traditions.
However, products and entertainment are not the only thing up for consumption. Adapting to the global restrictions some might be under, Airbnb (NASDAQ: ABNB) hosted what it calls Online Experiences for curious onlookers or newcomers to get curated experiences, like how to arrange the elements of an ofrenda, the altar where one would place their family's photos and memorabilia. If you were looking for some more action, you could take a swing at making a traditional Mexican piñata. And, of course, you could try your hand at making traditional cuisine like Oaxaqueños and Mexico City tamales.
For more adrenaline-fuelled virtual experiences, Activision Blizzard's (NASDAQ: ATVI) hosted Festival of the Lost, an online gaming event on its mass multiplayer online game, Destiny 2. For a limited time leading up to the 2nd November holiday, the theme of the character outfits and weapons were centred heavily around Día de los Muertos instead of a generic Halloween theme – a welcome differentiation.
Perhaps, not every commercialization of a holiday needs to be responded to with cynicism. A combination of consideration to those who hold the holiday sacred, and a desire to expand awareness of a rich and long history of tradition, is a good way to guide us living folks to celebrate a bit more together.
Want to get published in the Quantfury Daily Gazette? Learn more.