Tesla is hoping for a brighter sunrise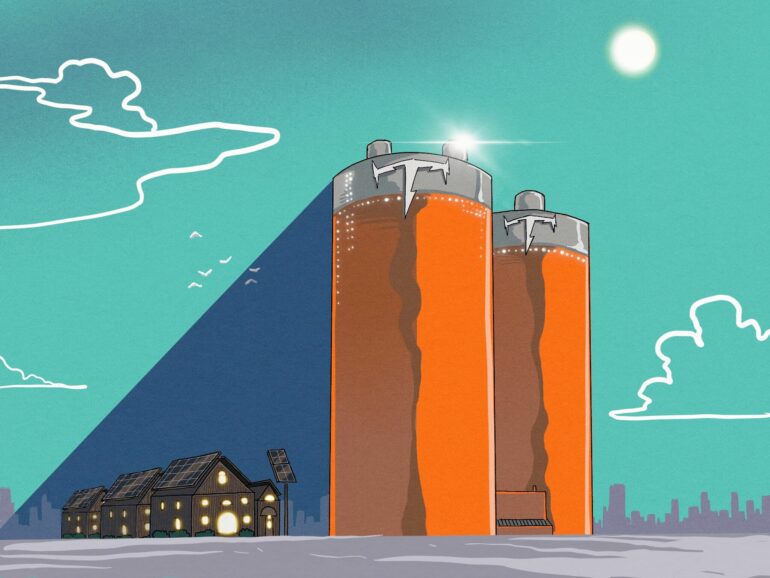 It has been five years since Tesla (NASDAQ: TSLA) bought SolarCity for $2.6 billion. The most relevant was not the high figure of the agreement, but rather that the company belonged to Elon Musk's cousins, Peter and Lyndon Rive. Additionally, both Tesla and SpaceX (another Musk company) had bought tens of millions of dollars in SolarCity bonds.
"The goal is to make solar roofs that look better than a regular roof, generate electricity, last longer, have better insulation, and actually cost less to install than a regular roof plus the cost of electricity. Why would you buy anything else?" Musk had mentioned back in October 2016.
In principle, the news excited the shareholders since residential solar energy was a novelty in the market, and having the experience of both companies would generate significant growth. However, the expectations were short-lived. After the deal, the new Tesla and SolarCity facilities together collapsed. In the last quarter of 2017, Tesla reported a 43% drop in solar deployments versus those installed by SolarCity before the acquisition.
On the other hand, the company ended up forgoing its market leadership a year later, in 2018. According to data from Wood Mackenzie, it currently only occupies 2% of the residential solar energy market. In the first half of 2021, Tesla installed 177 megawatts of solar power, less than half of what SolarCity put in before it was sold to Elon Musk.
As if that were not enough, Tesla showed that solar energy was not a priority for the company after moving several SolarCity employees to Tesla plants to build electric vehicles and batteries.
This led to the fury of some shareholders, who were dissatisfied with Tesla's business model and claimed that Elon Musk knew that SolarCity had liquidity problems before being purchased. These shareholders subsequently filed a lawsuit against Musk. They argued that Musk masterminded the unveiling of a product that didn't work yet: glass solar roof tiles. They believe he did so with the goal of convincing investors that there was real intellectual property and a product close to commercial viability.
In that regard, Musk testified that the SolarCity deal was crucial to achieving Tesla's vision. He also denied that SolarCity was in a difficult financial situation, as stated by shareholders. Similarly, a judge is still going to issue a verdict on the matter.
It is worth mentioning that Tesla does not currently mass-produce and install many solar roof tiles. Most of the growth in its energy division comes from its backup batteries for homes to large batteries for large-scale projects, and most of their residential solar income comes from installing traditional panels.
While this was happening, analysts were enthusiastic about the residential solar business as it may benefit from the support of the Biden administration. And, on a sunny note for Musk, President Joe Biden even acknowledged Tesla as the largest electric vehicle manufacturer in the U.S. for the first time, in a recent press conference.
So, despite the clouds hanging over the Tesla and SolarCity deal, a bright sunrise could be on the horizon (for solar, at least).
Want to get published in the Quantfury Daily Gazette? Learn more.