Keep it clean and green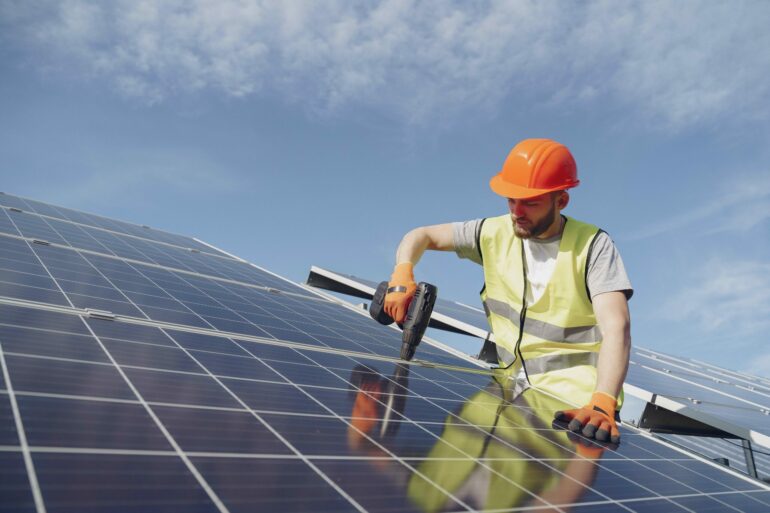 After her famous line "How dare you?" at the 2019 UN climate action summit in New York, It didn't take long for the internet to make a meme out of Greta Thunberg. The teenager, as outspoken, passionate and direct, is hated by many, now even more so, after she claimed that world leaders are just "blah blah blah".
She might have a lot of haters, but has one big fan in her pocket. Elon Musk praised her not long ago on Twitter (NASDAQ: TWTR) for her passion. Maybe Greta won't approve of Elon spending so much money with SpaceX, but I imagine that Elon and Greta could be good friends. And Elon has been the opposite of blah blah blah. Of course. He's not an activist, he's an entrepreneur. His comments on clean energy and carbon footprint have had a real impact on investors, beyond the crypto world, of course.
But my guess is that you're tired of hearing about Elon recently. You should know that there are companies that have benefited from the latest run from investors to make their portfolios more environmentally friendly, maybe not so renowned, but they've felt that Elon ripple effect.
SolarEdge Technologies Inc (NASDAQ: SEDG) stocks, for example, have seen a 30% increase for the month, at the time of writing this article. The company has also released a new energy storage battery ahead of its quarterly earnings release scheduled for next week. Nextera Energy Inc (NASDAQ: NEE) on the other hand, is up 9% for the month, as the company's portfolio on renewable energy projects is starting to see more interest from "woke" investors.
Taking aside the Elon effect, the renewable energy industry has shown improvement during 2021. Manufacturers have created competitive advantages, differentiating with technology, and seeing their financials tip to the green side. And the millennial investors have seen these with good eyes, since they are the most interested in what people call now "high-impact" investing.
Recently it's been Elon who's put climate change investment in the loop of investors. But there's also people who've been taking people like Greta or David Attenborough seriously. Over the last few years, we've seen more "green investing" that has had more visibility thanks to characters like them. See the government of Kenya, for example, which 2 years ago launched its first green bond to build environmentally-friendly student accommodation. On the corporate side, we've seen initiatives like the one from PepsiCo (NASDAQ: PEP), which launched the same year a $1 billion green bond to fund sustainability initiatives.
From the creation of venture capital funds which focus entirely on impact startups, we have seen how impact investing has gathered approximately $502 billions in UAM since the idea was introduced 10 years ago.
Maybe Greta-like characters have had more influence than we think of when it comes to high-impact investing. Let's imagine that we're not far from seeing a "Thunberg effect", or an "Attenborough Effect" spreading beyond climate change investing, where we'll see Attenborough, Greta and Elon having an organic fair trade black coffee with a vegan muffin, exchanging ideas and blah blah blah.
Want to get published in the Quantfury Daily Gazette? Learn more.