Coca-Cola and its environmental challenges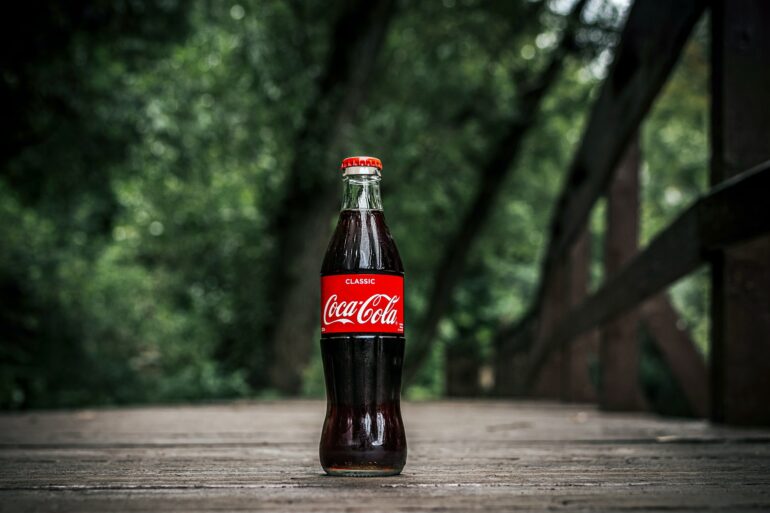 I will highlight the challenges that Coca-Cola (NYSE: KO) is currently facing globally in relation to single-use disposable plastic bottles. Coca-Cola sells around 100 billion single-use plastic bottles, which represents 3500 plastic bottles per second that end up in the trash. On the other hand, the company has been considered the biggest plastic polluter in the world by the organization Break Free From Plastic.
In the environment, plastic fragments into smaller and smaller pieces that attract and accumulate toxic substances. These fragments already pollute all the seas and coasts of the planet and are present in all ecosystems. Their tiny particles can enter the bloodstream, the lymphatic system and reach the liver.
Coca-Cola is working to mitigate these effects in several countries around the world. It is developing a program entitled "World Without Waste" which aims to create the conditions necessary to have the infrastructure in place so that plastic bottles can be reused at least twenty-five times.
One of the countries that has had a positive experience so far is Brazil, which has created a new plastic bottle that can be reused due to its new characteristics.
The use of plastic in Coca-Cola began in the 1970s because it was less expensive than glass, which had to be collected and taken back to the plants for reuse. There are other efforts, albeit with less impact. For example, in many countries, many people continue with the strategy of collecting bottles informally. This strategy is still insufficient, as not enough bottles are collected to mitigate the environmental effect. In general, these people earn one dollar per kilo of plastic per bottle collected and taken to the plant.
The challenge presented by Coca-Cola worldwide, with respect to the "World without Waste" program is enormous, since each country has its own cultural, technological and sociological characteristics. In developed countries, where there is a culture of greater responsibility towards plastic recycling, it is easier to implement this type of program. On the other hand, in African countries and some Latin American countries, the situation is more difficult due to economic, cultural and social difficulties.
It is a challenge that can be solved in a systemic way with the active participation of the society developing ecological habits against the use of plastic in a constant and conscious way in their homes and meeting places and the proactive collaboration of companies, institutions and governments. In my opinion, Coca-Cola has initiated and advanced in this purpose and has yet to demonstrate greater influential leadership to show society its active participation, especially in those countries where conditions are more vulnerable and where there is little responsibility on the issue.
Want to get published in the Quantfury Daily Gazette? Learn more.