Batteries for everyone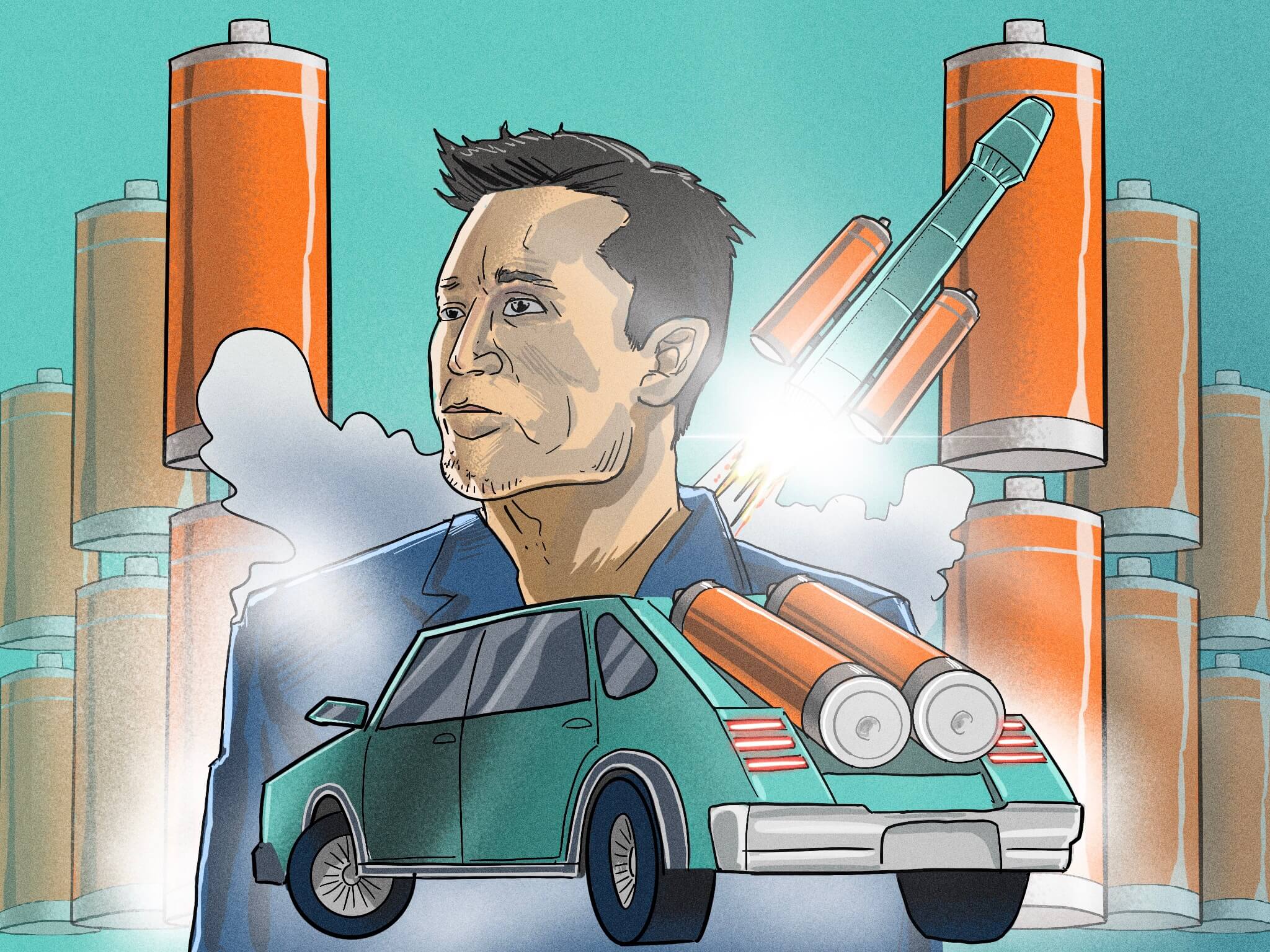 Having a long list of activities or projects to develop is a normal part of people's daily lives, but some people want these projects to change our lives and leave a mark on humanity.
At the moment, physicist Elon Musk is working on several ecological projects related to green or renewable energies, and without a doubt, Tesla (NASDAQ: TSLA) tops the list with its large fleet of electric cars. In addition to being modern and state-of-the-art, their lower manufacturing costs would, in theory, allow greater access to the general public. How do they plan to reduce these costs?
The answer lies in the construction materials and batteries. Tesla is currently working with traditional batteries, the ones contained in all electronic devices, such as cell phones, computers, etc. These batteries are produced by two companies of Asian origin, one of them is Contemporary Amperex Technology (SHE: 300750), and the other is Panasonic (TYO: 6752).
Because Tesla is facing, like most industries right now, bottlenecks. That is to say, if Tesla produces 1 million cars but 100 thousand batteries, only 100 thousand electric cars go to market; hence the need to make it simpler and cheaper to produce this component.
Elon Musk, at the Berlin Gigafactory conference, commented on the electric car company's plans for batteries. The key is going to be in manganese; in addition to the economic benefits that this raw material offers, being so abundant, it would allow Tesla to generate independence in its nickel suppliers, a material that is being affected by the current conflicts in Eastern Europe.
With the help of abundant materials around the world, battery production could easily be expanded, resulting in a lower cost of electric car production and a lower environmental impact. But this development requires research, and it comes at a cost; Tesla invests $2984 per car sold in the development of electric cars, unlike other companies that spend an average of $ 1000 in research and development for a wide range of cars, such as electric, diesel, hydrogen and others.
This research and development is essential to discover innovative materials or techniques, with one goal to achieve better efficiency in the use and performance of batteries. Currently, manufacturers such as General Motors (NYSE: GM) produce electric cars like the Hummer EV, which has a 212.7 kWh battery and a Tesla Model X a 100 kWh battery; the range of the Hummer is 529 km while the Tesla Model X is 534 km, the key is that the battery of the Hummer is twice the size of the Tesla.
With a simple example, we can see how companies are achieving long distances with traditional batteries, but efficiency is the weak point of most electric car manufacturers. Tesla set out with this challenge to generate batteries.
Want to get published in the Quantfury Gazette? Learn more.