Autonomous farming to feed the world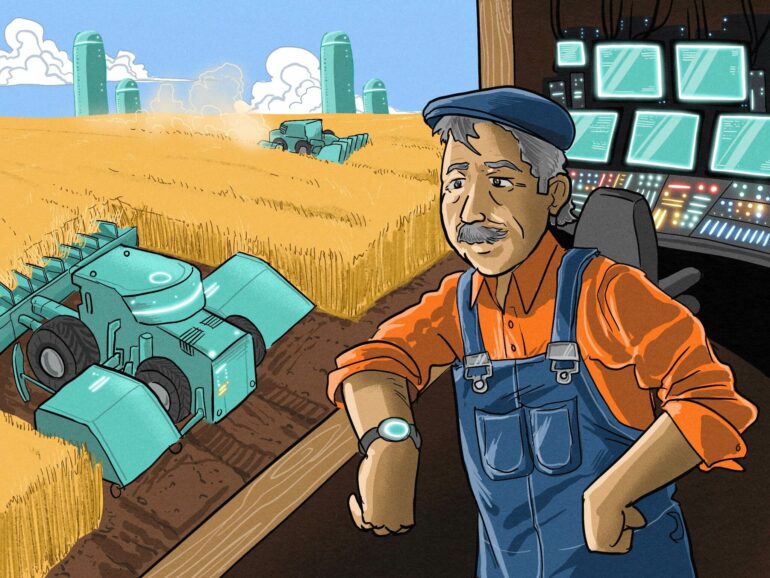 According to the United Nations, the world population is expected to reach 9.7 billion by 2050 and a maximum of almost 11 billion by 2100. Humanity will be facing great challenges ahead, from scarcity of food and resources to deteriorating environmental conditions along with our quality of life. What would happen if we reach a point where food production is not enough to cover the needs of the entire world population? The consequences that this would entail are obvious.
John Deere (NYSE: DE) is a company that manufactures agricultural machinery and has been working for some time on a technology that will allow "100% autonomous farms" to become a reality, where farmers will be able to manage machinery remotely from a console in real-time while the Artificial Intelligence integrated into each agricultural equipment will take care of the vital optimization decisions, there will come the point where the control or management of the machinery from a console will be unnecessary, because the data collected by these machines combined with machine learning, they will allow them to create a mapping of agricultural fields and carry out all the work from start to finish: plowing, planting, watering, harvesting and pest eradication.
John Deere (NYSE: DE) technology implemented in its agricultural machinery will not only increase and optimize daily food production in autonomous farms but will also significantly save costs. A clear example would be a potential saving of between 80% and 90% in herbicides thanks to a technology that uses smart cameras that distinguish healthy and unhealthy crops when the machinery goes through the crop fields, this would become money saved directly into the pockets of farmers, and that would also benefit consumers by being able to purchase cheaper and healthier products, that is, a win-win for all parties involved.
As the population grows, the demand for food and energy will increase, which is why Archer Daniels Midland Company (NYSE: ADM), a company dedicated to providing agricultural services, processing corn and oilseeds such as soybeans, cottonseeds, sunflower, canola, peanut, among others, has joined forces with the John Deere company to research technologies and processes that allow crop waste to be converted into animal feed, bioenergy products, biomass to generate steam and electricity, or as a cellulosic raw material for the production of biofuels.
Other companies such as Samsung Electronics (LSE: SMSN) are betting on technologies to boost vertical farming, a process that is becoming popular in the United States, Japan and Europe. Its technology consists of the launch of a series of LED products to support the growth of plants in vertical farms.
Everything indicates that the professions of the future point to the areas of automated machine learning, artificial intelligence, data scientists, environmental engineering, and drone pilots, among others. However, it can be seen that all professionals in these areas are joining forces to develop technological advances that will give impetus to a profession that can really be one of the most relevant: smart agriculture and farm engineering. It is comforting to see professionals, researchers and large companies collaborating to create sustainable, renewable solutions that lead to more affordable and healthier products for people.
Want to get published in the Quantfury Daily Gazette? Learn more.