Super Bowl and super commercials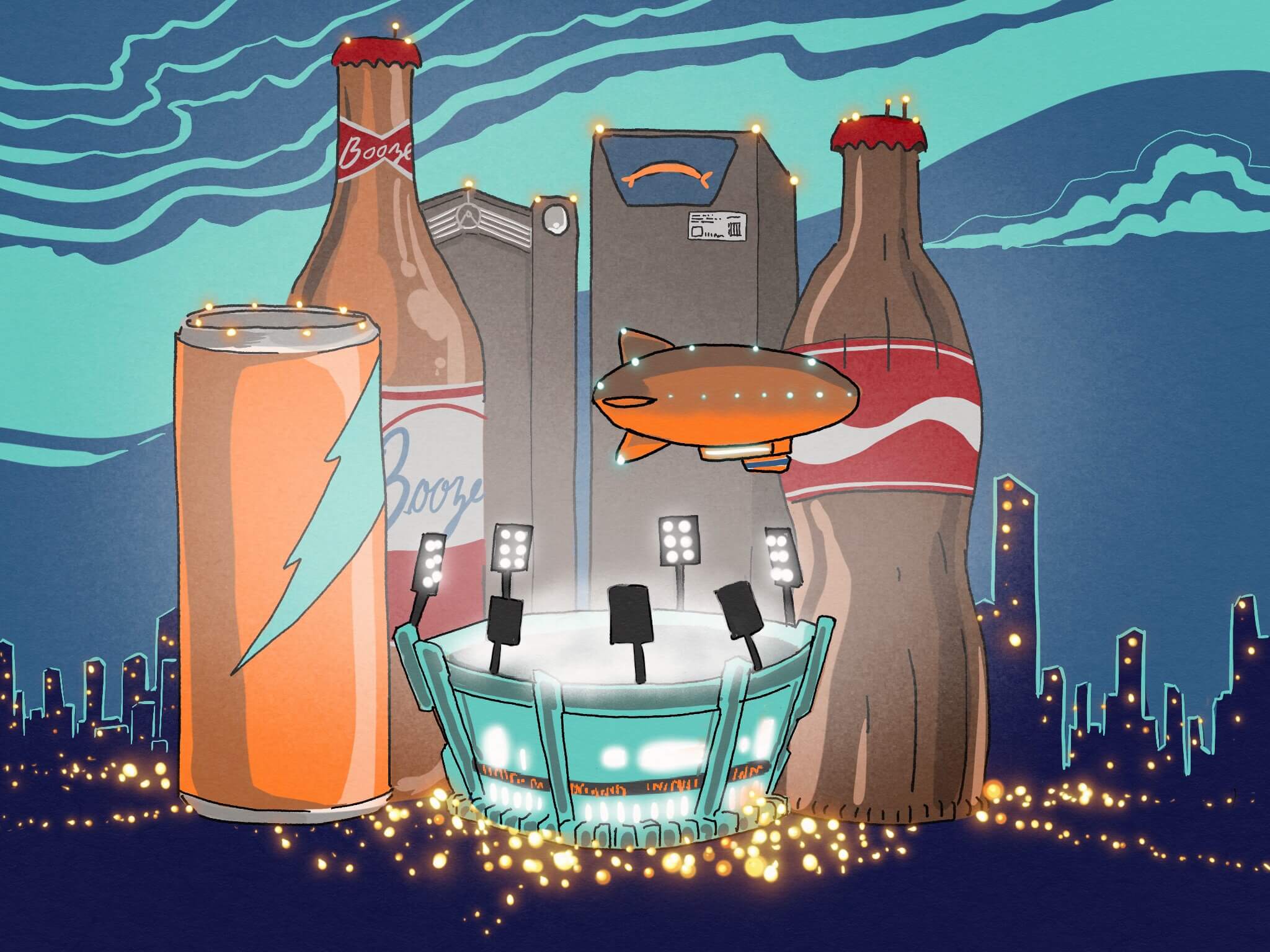 Another year, another Super Bowl. Dubbed the biggest sporting event of the year, this year's final championship game of the NFL season, the 56th Super Bowl, was viewed by millions globally. The local favorites Los Angeles Rams overcame a deficit, beating the Cincinnati Bengals in a thrilling fourth quarter.
With so many people glued to the screens, advertisers flock to secure spots for their products in hopes of enticing future customers. An estimated 140 million viewers are expected to be watching around 70 commercials, with costs up to $7 million for a 30-second segment. This is up from last year, from $5.6 million in 2021.
The Super Bowl commercials themselves have become iconic in nature, with the hype around announced and expected companies such as Budweiser (BATS EU: ABI) and Amazon (NASDAQ: AMZN). In some ways, the commercials have become more important than the game itself, having the reputation of cinema-like production quality, with added humor and unpredictability. They are the consequence of multi-national corporations trying to assert their dominance on the audience, reflecting the current cultural sentiment and tying it back to their products. This adds prestige to the afforded commercials. On Mondays, water cooler topics inevitably lead to "did you see so and so's commercial", instead of "what about that play from so and so." Big players in the crypto world have made headlines in this year's Super Bowl, dragging crypto into the mainstream, predictably failing to warn retail traders about the potential dangers of such investments.
Actors, singers, rappers, and other modish celebrities are featured in the commercials as well as the pre-game and half-time entertainment shows. Being based in the world's culture capital of the world, Los Angeles, any and every influencer you could think of were at the game. Pepsi (NASDAQ: PEP) sponsored the half-time show, with famous rappers Dr Dre, Snoop Dogg, Mary J. Blige, Kendrick Lamar, and Eminem featuring one of the most entertaining half-times shows in recent memory. Eminem defied the NFL by taking a knee after his performance in a bold political statement.
Emphasis was made on electric vehicles by giant car manufacturers. BMW (BATS EU: BMW) showcased their BMW iX, featuring Arnold Schwarzenegger as Zeus, controlling electricity with his wife, Salma Hayek Pinault. General Motors (NYSE: GM) returned the Austin Powers cast, committing to go all-electric by 2025. A subsidiary company of General Motors, Chevrolet, showcased their all-electric Silverado with actors Jamie-Lynn Sigler and Robert Iler recreating the memorable Manhattan-New Jersey commute from the opening of The Sopranos.
The return of many pop culture icons to the big screens played into the current nostalgic culture. T-Mobile (NASDAQ: TMUS) reunited Zach Braff and Donald Faison for a musical duet, best known for their roles in the hit 2000s series Scrubs. Famous chef Guy Fieri appeared as a "Mayor of Flavortown" for an expected Bud Light promotion. Matthew McConaughey, a well-recognized actor in blockbuster films, drifts through San Francisco Bay promoting Salesforce (NYSE: CRM) and alternative to Meta's (NASDAQ: FB) "metaverse."
It seems to be that every year, people are more excited about the engaging commercials than the actual Super Bowl game itself. With the added prestige of securing multi-million dollar prime-time slots, advertisers more and more are trying to exceed their competitors and sway public opinion. For example, Salesforce is taking a shot at Meta by saying that we should stay on Earth and not be looking into the metaverse to solve problems. We should appreciate and keep in mind big corporations' influence on current cultural norms through their manipulation and aesthetics of this year's commercials. This year, the theme of nostalgia dominated the commercials, with new players in the crypto market beginning to show their prowess.
Want to get published in the Quantfury Gazette? Learn more.