Omicron, dating and love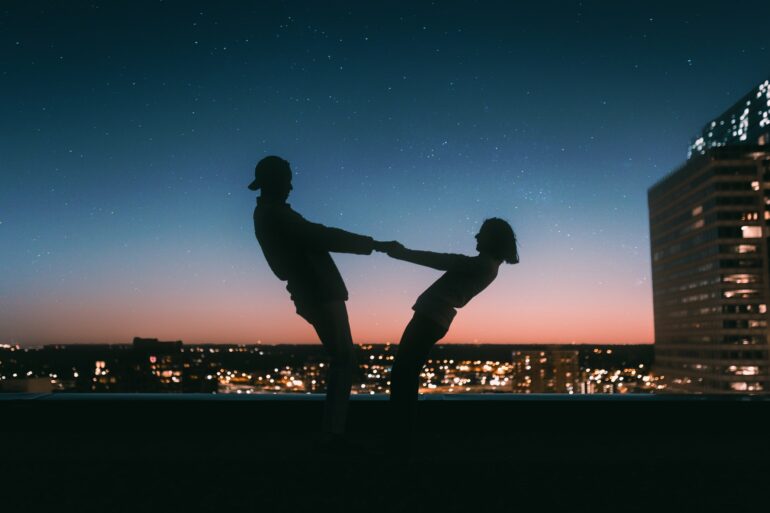 The pandemic pushed us to build relationships online. Not only did Zoom (NASDAQ: ZM) calls become a thing in the pandemic era, which allowed people to work from home, and see family, friends and loved ones. Online dating since the pandemic has been on the rise, and dating sites have seen an increase in registrations, particularly during 2020, as the old-fashioned meet up in bars, at a friend's place, a sports event, or even church, was replaced by social distancing and video calls.
As Omicron is battering all over the place, and lockdowns are now again on the horizon, are singles all over back to swipe left and right to find meaningful connections, a late night hookup, ghosting a weirdo, or a way to escape from loneliness during the holidays?
The Match Group Inc, (NASDAQ: MTCH), a company that operates a portfolio of over 45 brands, including Match, Tinder, PlentyOfFish, Meetic, OkCupid, among others, released a scientific study on how adult singles in the United States, who comprise more than 33% of the U.S. population, have adapted and shifted in their approach to dating thanks to the pandemic.
We can't say that people from every culture approach dating in the same way, but we definitely can use this study to see some patterns in western culture. It seems that the pandemic created two big shifts when it comes to dating and love.
First off, people are more interested in video calling before actually meeting in person. According to the study, 71% of singles say video chatting helped them decide if they wanted to move along in the relationship, and 47% think it helps avoid a bad experience. Also, 63% of singles say they would be more comfortable on a first date if they have a video chat with the person beforehand, and surprisingly older generations believe this the most (Gen X 66% and 72% of Boomers). Feeling those butterflies are still a thing on video calls, and young people know it.
Second, the pandemic allowed people to prioritize what they want from a relationship. Not that hook-ups are a thing from the past, but it seems as if the lockdown helped people mature. Whether it was having a lot of time to think about the wants and needs, or the trauma effect that isolation can have on a person, but people now prefer emotional maturity to physical attractiveness, and people now spend more time creating more meaningful connections than casual relationships.
According to the study, 78% want someone physically attractive, versus 90% in 2020, and it was actually Gen Z, considered the image obsessed generation to a degree, who showed an increase in the desire for more long-term and meaningful relationships. From the study, only 11% wanted to date casually.
We don't know yet if new variants will come in the future, and lockdowns will still be enforced, but it seems that Covid isn't stopping cupid, and as online dating becomes the main way in which people find romantic partners and connect, dating and love will keep evolving with it.
Want to get published in the Quantfury Daily Gazette? Learn more.