No fun in NFTs gaming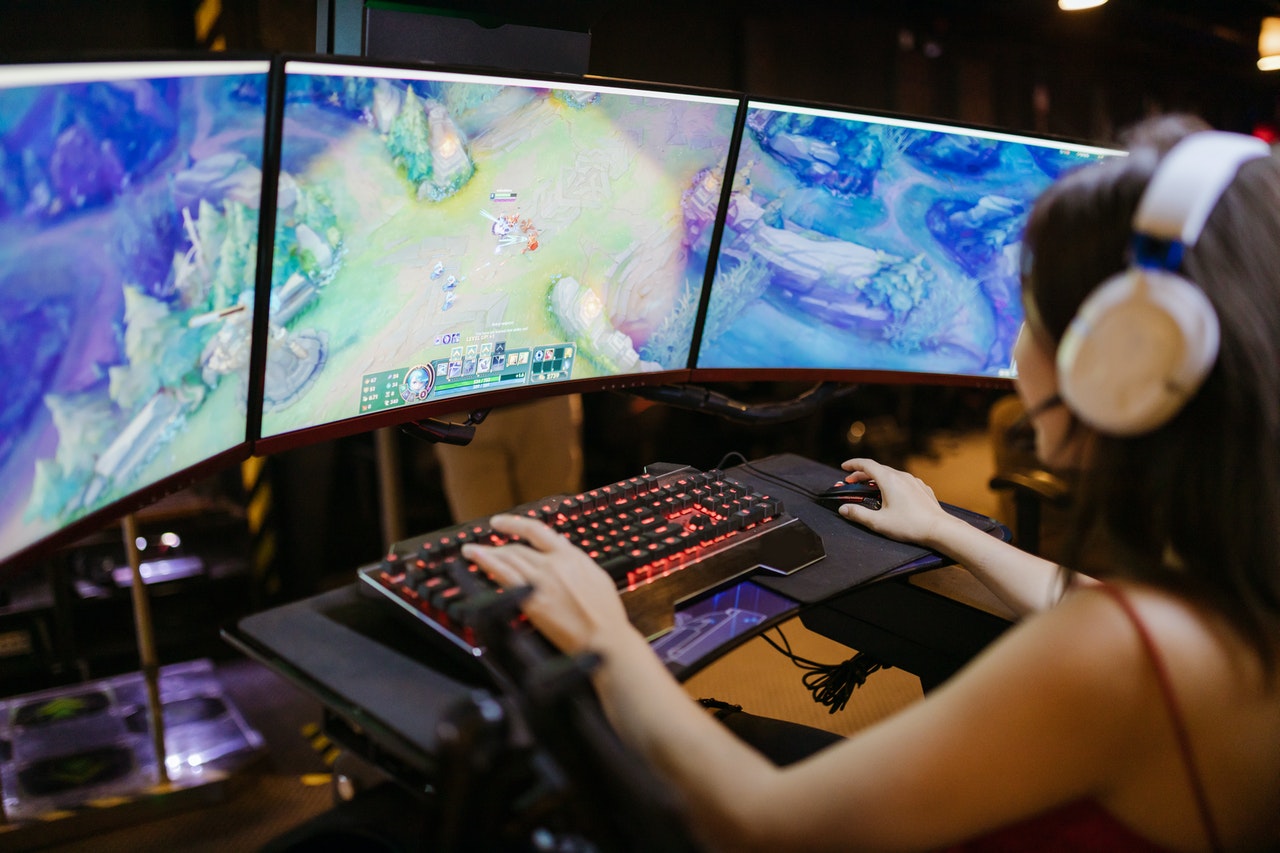 Online video gaming genres such as MOBAs (Multiplayer online battle arena), MMORPGs (massive multiplayer online role-playing games) are no strangers when it comes to unique items ownership, pixels worth thousands of dollars, and other digital collectibles. There are "Common" types of items to "Legendary" ones that would gain you the respect of your teammates that spend thousands of hours of in-game time, yearly. It would be fair to say that many aspects of the current non-fungible token (NFT) world were used from early 2000s when online gaming became a thing and even now the industry of online video games with digital collectibles continues to grow, especially since it is considered to be a massive revenue stream for game publishers and developers such as Electronic Arts (NASDAQ: EA), Ubisoft (BATS EU: UBI), Activision Blizzard Inc (NASDAQ: ATVI), and many others like Valve or Riot Games for example.
Some of the companies mentioned above are not only game developers and publishers – they also provide video game digital distributions services with built-in marketplace, where gamers are able to trade, buy and sell their in-game collectibles or items for a whole variety of different video games. Virtual clothes, weapons even voice lines for in-game characters are common collectibles on these online gaming markets. It is quite easy to draw a parallel here with the NFT environment and marketplaces.
Imagine that each NFT is usable in-game as character customization (cosmetics) which cannot be right-clicked and copied, purchasable on the secondary market that is regulated and optimized for players specifically by the game publisher itself that is fast, secure, and with millions of users. Sounds like a fantasy dream, and yet, sadly it is.
Multiple video game digital distribution services have already banned and removed games that involve NFTs on their platform. Some speculated this was done for the sake of monopolizing and adopting current games marketplace for massive NFT adoption, however it is most likely not the case. By the very definition, NFT is the token that proves the ownership of a certain digital assets using blockchain technology. Here comes the first problem – virtual goods remain the property of the marketplace platforms which of course you are eligible to use, buy, sell inside its marketplace. Even if putting full trust in a platform that is a technical owner of "your" gaming NFT is not an issue – the next unanswered question would strike fear into the hearts of those who are aware of it. Gas wars. If a 10,000-NFT collection drop causes minters to overpay hundreds of dollars per mint, then the minting and distribution process for marketplaces with millions of daily users looks like an unsolvable puzzle.
In addition, how many of these companies would deal with crypto as a payment method for their product? Indeed, it does look very promising and the potential of blockchain technology in the gaming industry is yet to be fully discovered, but the regulations and volatile nature of the market itself could be the ones slowing the process of massive gaming NFT adoption. Some platforms like Epic Games are open to letting games that use blockchain technology and NFTs on their PC store, while also openly criticizing NFTs industry prior to that announcement, thus leaving us with more questions – how, when, and where it will be implemented. Clouds of uncertainty and doubt in the gaming industry gather above NFTs and their future in the online gaming world. However, for true gamers, it is just noise. Main reasons to play video online games were always to find like-minded people who enjoy spending time in fantasy worlds, compete between each other, have fun at the end of the day, and not to collect digital assets in order to buy and sell them for profits. Will it be the case in a future though?
Want to get published in the Quantfury Gazette? Learn more.