Netflix takes aim at Mario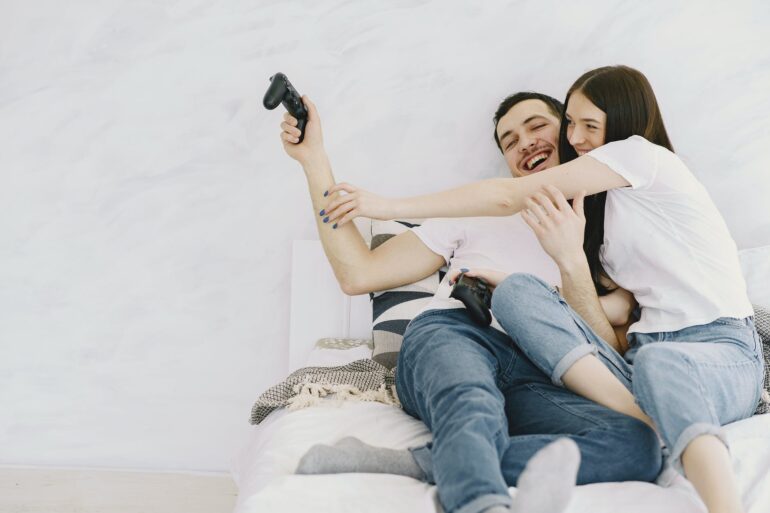 In business, revolutions start quietly.
There's no noise, no dramatic pronouncements and no blood. Rather, a company will put its head down and quietly start doing something differently from the rest of the world, until consumers notice and start flocking to them.
That's called disruption and it's the golden goose for every business out there — do something in a way that changes the industry you operate in and suddenly you're watching the money flow in and doing Ted Talks.
This is the case for both start-ups, like we saw with Uber (NYSE: UBER) a few years ago now when they changed the taxi industry, and with established companies that tweak how they deliver their product.
Sometimes the former becomes the latter — being innovative is often in a company's DNA, after all. That's what we might be seeing with Netflix today.
The company that killed Blockbuster is reportedly about to be getting into the video game business. According to Bloomberg, Netflix has started to hire video game developers and is preparing to offer video game titles on the platform. A C-Suite executive from EA Sports (NASDAQ: EA) was lured away and they have acquired the game rights to the popular sci-fi show Stranger Things.
Although we don't know when this will launch, it's being reported that Netflix will not increase its subscription cost with the addition of the video games.
That's huge. There are other video game subscription options out there — Apple (NASDAQ: AAPL) Arcade and Microsoft (NASDAQ: MSFT) XBox Game Pass — but they are both additional cost from the main product. Netflix's offerings will be a value-add. By adding video games to their platform, Netflix is essentially disrupting two industries.
On the gaming front it absolutely could drive business away from the console market. There are a lot of gamers out there that enjoy playing occasionally, but are on the fence over spending the $500 USD that a Next Gen machine costs. That's particularly the case for people in their 30s and older that have family and work responsibilities that prevent them from having 8-hour gaming marathons in their basement.
Capturing the older demographic of players is the next frontier in the video game industry and this seems absolutely geared to doing just that. Of the big three systems, the family focused, casual fare of Nintendo's (TYO: 7974) Switch might be the most vulnerable to Netflix here.
The move also is significant in the streaming space, where subscription growth is the key metric. Netflix is at the point of its lifespan where it's almost too successful. To add significantly more subscribers it either has to break into new markets (India is a big focus there and the White Whale of China is always looming in the distance), or add new features.
Like video games.
Market reaction to this news was positive. Netflix (NASDAQ: NFLX) opened the week at $531.00 USD before spiking to $556.90 in reaction to the Bloomberg report. It has since settled to $542.95, at the time of writing.
This is going to be an interesting development to keep an eye on.
Want to get published in the Quantfury Daily Gazette? Learn more.