Internet killed the radio star?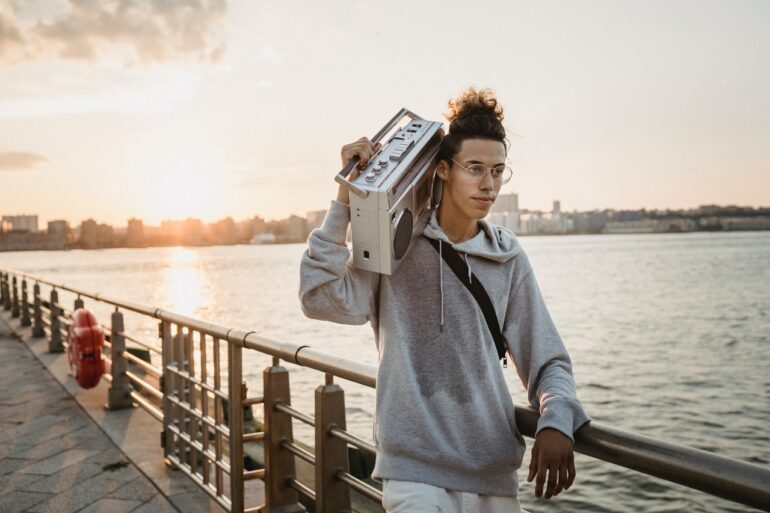 Television sent shockwaves across the radio industry in the 80s, with the introduction of programmes such as ViacomCBS's MTV (NASDAQ: VIAC). Fast-forward to the 2010s and 2020s, add smartphones and near-ubiquitous internet to the mix, and radio, in a few words, is still sounding strong. If anything, radio has adapted to new technology and expanded its reach. But, really, it depends if broadcasters are on the right wavelength when it comes to the shifting with the technological changes.
For one, digital and satellite radio, like from SiriusXM (NASDAQ: SIRI) has expanded broadcasting possibilities, but limited to North America. But the internet has really changed the game. Various streaming options, and Web 2.0, allowed the average person to be a broadcaster. It also gave listeners more options, as streamed web radio can be accessed using a computer, smartphone, tablet, and smart speaker. Add to that, in the future, 'smart' connected cars could access internet radio station, globally.
This is great news for regions anywhere in the world that traditional AM/FM radio is a challenge, due to large land masses and infrastructure costs to reach rural areas. As a result, a new generation of internet 'radio' stars are being born. New voices, whether musical or informational, are being heard around the world.
This leaves a problem, for listeners, just like with many streaming services – a paradox of choice! With thousands of stations and programmes to listen to, where do you start? Perhaps, for the choices that traditional radio gave you – less is more? It depends. Certainly, you would not get less audio commercials blasting in your ears. And, if you miss that track that you loved but couldn't catch the name – there's no rewind or download button. Of course, if you're fast enough, you could try to awkwardly fumble on Apple's Shazam app (NASDAQ: AAPL) to identify the song playing in real-time (not while driving, of course).
Also, for those retro-lovers, that static crack-and-pop when switching between frequencies, will be sorely missed. Perhaps that's a feature that can be put forward to SiriusXM and other internet radio streaming services.
At the end of the day, radio is about staying connected to your community, throughout their day – for morning and evening news, afternoon talk shows, and a cool playlist. And, the internet has only helped this industry. The cost to start and listen to a radio station has come down, and the options and opportunities are there for aspiring broadcasters.
So, thankfully, radio stars have nothing to fear when the technology dials up. And old-school stereos, just like record players and grammar phones, will always have a place in the hipster audiophile's collection.
Want to get published in the Quantfury Gazette? Learn more.