Enjoy with your ears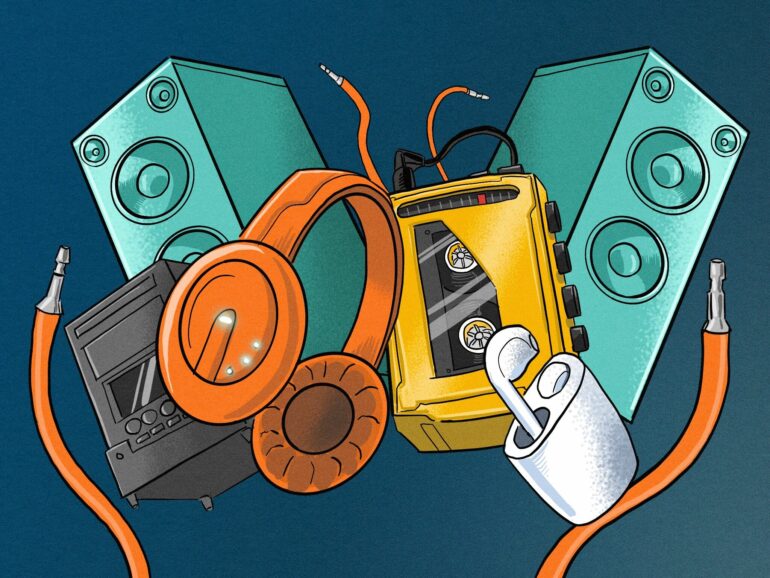 Music lovers have very trained ears to distinguish a good sound from a bad one; artists even more so. We can listen to the best song in the world, but if the sound quality is bad, we will not enjoy it in the best way.
Small differences, big changes. The main difference between digital and analog audio is the components with which the different instruments or musical equipment are built. But we can also use a digital-to-analog converter or DAC.
These converters are built with the latest technology microchips. Analog Devices (NASDAQ: ADI) is responsible for manufacturing these chips for amplifiers and converters.
According to music industry professionals, analog audio provides a warmer, higher fidelity sound than digital audio.
For those passionate about music and mobile applications, Spotify (NYSE: SPOT) is the undisputed leader in music distribution, with more than 400 million users by 2022, which makes it a tough rival, but even so, other platforms want to break through, as is the case of TIDAL, which is owned by Block Inc. (NYSE: SQ).
TIDAL is aimed, without a doubt, at music lovers, offering the highest standards that can be found, including the reproduction of music in high definition, being a perfect complement to get the most out of our analog players or DAC.
Dolby Atmos (I'm sure you've heard of it) is the best-known audio technology. Currently, most electronic devices come with this technology developed by Dolby (NYSE: DLB). Samsung (LSE: SMSN) and Sony (NYSE: SONY) devices are the ones that use it the most due to the large number of multimedia devices they offer, such as televisions.
360 Reality Audio is a new surround sound technology developed by Sony, significantly improving audio quality and making it much more realistic. But Samsung does not want to be left out of this musical party. Its subsidiary, Harman International Industries, is creating audio devices for mass use but without losing quality. JBL and AKG are some of the flagship brands.
Samsung has outfitted its Galaxy mobile devices with AKG headphones from the S8 to the S20, and, currently, the company has been emphasizing a new type of technology, wireless headphones.
While it is true that all wireless technology loses the essence of analog and some quality, the practicality it brings is remarkable. Wired headphones undoubtedly have better fidelity and durability characteristics, and currently, many brands are recognized by great artists, such as Sennheiser or Beats Electronics, owned by Apple (NASDAQ: AAPL).
Music is part of our daily lives, and sometimes it is the engine of our activities, motivating us or simply relaxing us for a moment, like a ground wire.
Music lovers know how to enjoy a good piece of music, and quality will always be an important factor when choosing a music streaming platform, good headphones, or a stereo system. This is not only limited to music but also any multimedia content.
Want to get published in the Quantfury Daily Gazette? Learn more.