Celebrities in the metaverse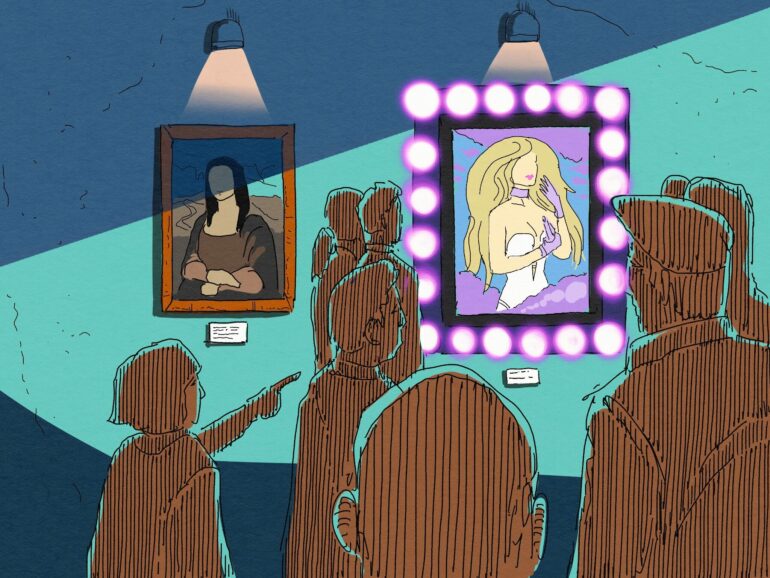 Many celebrities around the world felt the call to be part of the metaverse and the NFT movement. The trend started last year and promises to continue to rise during 2022 when many well-known celebrities are creating their own virtual worlds and enlarging their collection of digital assets.
Such is the case of Marshall Bruce Mathers III, better known in the world of music as Eminem or Slim Shady. The rapper and producer bought a collection of the beloved Bored Ape Yacht Club for an approximate value of 450,000 USD. The NFT of Bored Ape #9055 was purchased for approximately 123.45 Ether, the trading price of that time a year ago.
The musician changed his Twitter (NYSE: TWTR) profile picture to the NFT design where the bored face of the ape appears wearing a gold necklace and a military green cap, an appearance that identifies the artist. The design, named the EminApe, was created by GeeGazza in association with the Bored Ape team, whose collection, the Bored Ape Yacht Club, boomed in 2021 with sales exceeding $1 billion worldwide, according to Defillama.
Before this purchase, Eminem already owned other NFTs, which he has acquired under the pseudonym Shady Holdings, on the OpenSea platform. He has over 30 collections including Lil Baby Doodles X with Ditaggdogg #1 and Superlative Apes #3880.
On the other hand, the world of the metaverse caught the attention of the billionaire and businesswoman Paris Hilton who, in her own virtual world, celebrated the New Year. This virtual world is known as Paris World, an island created in Roblox (NYSE: RBLX), where you can see spaces identical to her property in Beverly Hills, and take a walk on the virtual beach where her wedding with Carter Reum took place. You can even buy items designed by her. Users can also fly in a private jet in this virtual version.
On her Twitter account, Hilton published the invitation to the 'party' on her virtual island, with her avatar as a DJ, saying to join her for the "biggest New Year's Eve party ever in the Metaverse!"
Hilton had previously expressed her enthusiasm for NFTs. Her first NFT was a kitten which was sold last year. In 2021, she teamed up with Blake Kathryn to launch her first collection, which was sold for millions of dollars.
"I think, the metaverse is a place where you can do anything you want to do in real life, but in the digital world," Hilton said. "Not everyone gets to experience that, so that's what we've been working on together for the past year, giving them all my inspirations of what I want in that world."
On the other hand, NFTs and virtual spaces owned by celebrities could just be a passing fad. Too bad for early adopters. Or late adopters. Or both?
Want to get published in the Quantfury Daily Gazette? Learn more.