All friends, except in the bad times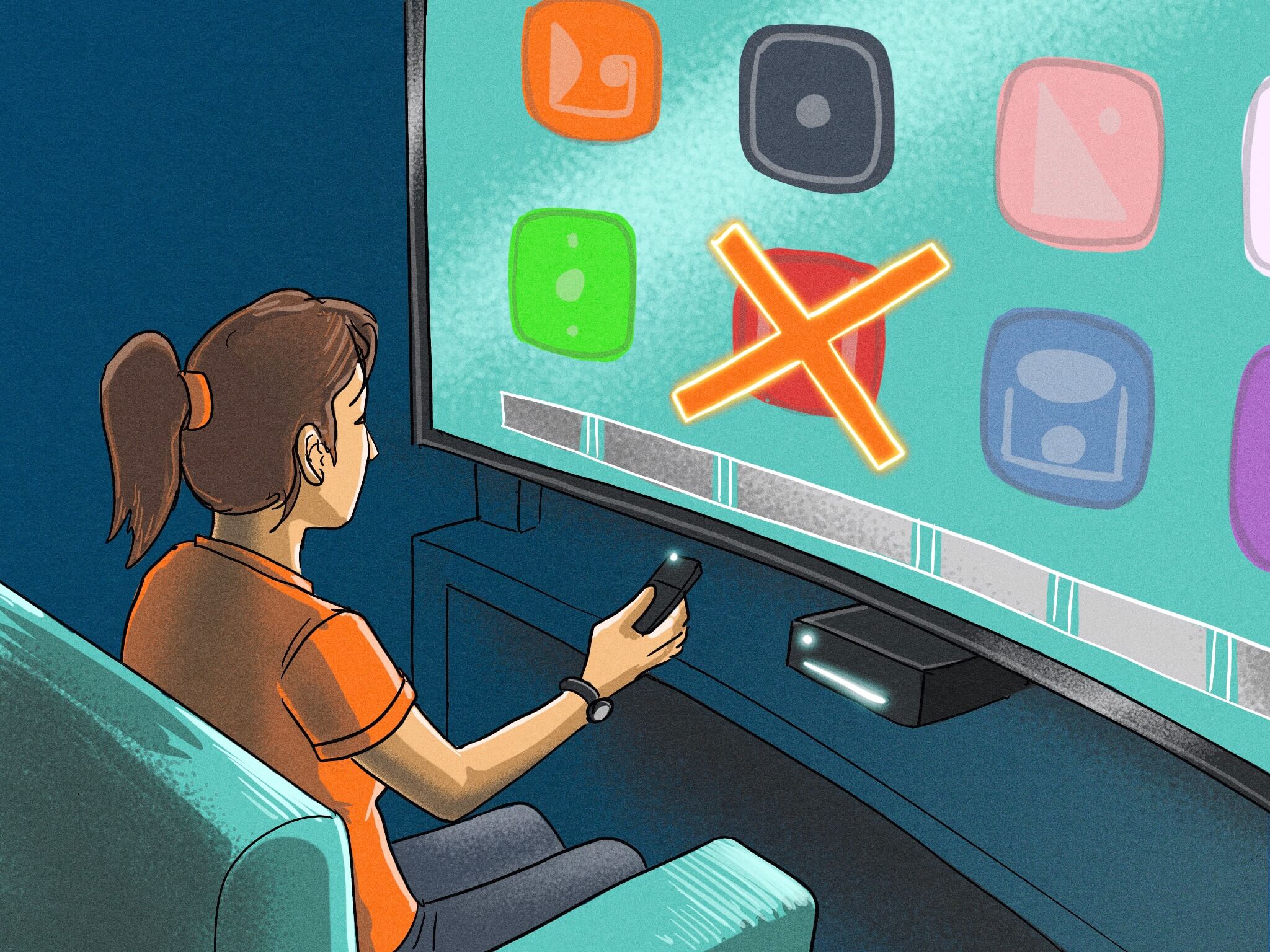 Friends are not lacking when everything is going well, but when the ship is rocking just a little, we see who is really there. All of us, at some point in our lives, have seen how when things are not going so well, the number of "friends" around us decreases. It is understood that using the word "friend" in a broad sense. I decided to start this article by making an analogy with investors and the particular case of Netflix (NASDAQ: NFLX).
In Netflix's latest report, the streaming series and movies company presented somewhat discouraging data, but nothing that has not been seen in other competitors or even other industries: I am referring to the decline in users subscribed to the service. This clearly alarmed investor. But is it really worrying?
It is the first time in 10 years that the company reports a lower number of subscriptions, which in this case amounts to 200 thousand users. The worst thing is that future estimates increase this number to 2 million users who would unsubscribe from the service. This represents a clear revenue problem for the company, but why is this happening? Several productions have been canceled and leaving their viewers with little taste, plus iconic series (e.g. Friends) have left the platform as well. These are not good indicators for an early recovery for Netflix.
Competition is tougher than ever. With all companies launching their streaming platforms, the options for a quick recovery are few. In-house productions are a good idea, but the tricky part is getting right what users want to watch.
To name just the most popular, Netflix has to contend with Fox's (NASDAQ: FOXA) STAR+ and Paramount+, owned by film producer Paramount (NASDAQ: PARA). However, there are other platforms such as Disney's (NYSE: DIS) or AT&T's (NYSE: T) HBO.
Clearly to take on these giants the strategy must be clear and innovative. Trying to clarify a little more what may be the factor why Netflix lost part of its users, it occurs to me that in the face of the rising cost of living worldwide, the easiest thing when it comes to cutting costs, streaming services are the ones at the top of the list. This may be a good explanation, but I don't think it is the only one. From the company, they tried to justify this price increase as a resource for the creation of new content, but it seems that everything goes in the opposite direction, the price increases, and there are fewer options in the catalog.
Personally, I think Netflix should have opted for a more intensive innovation strategy to differentiate itself from other competitors since nowadays it is very easy to join one platform or another, and a differential is key when it comes to retaining subscribers. Although the streaming platform has already taken action on cheaper subscription plans, I don't think this will be a long-term solution, as they are still competing against a lot of competing titles, and that differential alone will not be enough.
Want to get published in the Quantfury Gazette? Learn more.