Elon is clearly crashing Jeff's party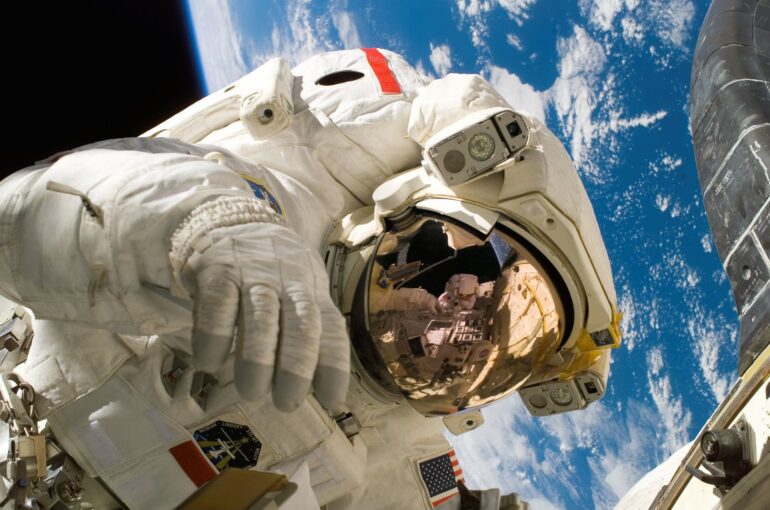 I hope it's Musk.
That was the first thing that I thought of when I learned that the winning bidder to be the fourth traveler (we aren't calling them astronauts, are we?) on Amazon (NASDAQ: AMZN) head honcho Jeff Bezos' trip into near space next month paid $28 million USD for the honour.
You read that number right. That's $28 million USD to go on a plane ride to nowhere. Actually, since the buyer has to also pay a buyer's commission on top of the $28 million the full price is going to come out to closer to $30 million.
The ride will last 11 minutes, by the way. So, $2,727,272.72 per minute. Is it any wonder people think that billionaires have too much money.
Regardless, as stated, my first thought was that I hoped that the winning bidder was Telsa's (NASDAQ: TSLA) top guy Elon Musk. For the LOLs, mostly.
On the surface you might think that it doesn't make sense that Musk would be the one to spend the money. Bezos is, after all, a competitor in the rich-guy-goes-to-space battle. Why would he want to help his competition?
Well, first off $30-million for these guys is like $30 for you and I. It's not nothing, but it's also not going to be a figure that you notice is gone after you spend it. I'll drop $30 on something that amuses me. Musk is likely the same.
And, of course it would amuse him. This is a guy that clearly craves attention. He goes on variety TV shows. He tweets about meme-based cryptocurrencies. He married Grimes and called their kid a symbol.
He's an attention seeker. Clearly.
And could you imagine the reaction when he walked out to reveal himself as the winning bidder. No one would be talking about Bezos and his heartwarming story of fulfilling his and his brother's lifelong dream of going into space. Well, near space, anyway.
No, everyone would be talking about how wacky ole' Elon stole the show! He'd love that.
He's also love that Bezos couldn't claim to have won the race either. No, it would be a tie.
And, if anyone questioned his motivations, Musk could just claim that he was being charitable. The $28 million fee will go entirely to the Blue Origin's charity arm, A Club for the Future. That charity will fund science and education programs that have an aim to "inspire future generations to pursue careers" in science, technology and math, as well as creating an interest in space exploration among the next generation.
So, he's just being generous. How can you argue with that?
That it might also drive up the cost of his own commercial flights to near space is just a happy coincidence.
Actually, the more I think about this the more it makes sense.
It's gotta be Musk.
Want to get published in the Quantfury Daily Gazette? Learn more.